When you stock up your pantry, it helps to know that there are effective ways to organize canned goods. Keeping stores of canned goods is important, but they can get a little unmanageable pretty fast. Here are 8 ways to organize canned goods in your kitchen and pantry.
Ways To Organize Canned Goods
1. The DIYer in you can build your own shelves to fit any wall in the pantry, no matter how small it is. So if you can't find a shelf the right size, don't be afraid to create your own!
2. Store cans in a kitchen drawer, or in wood crates on the floor of the pantry. Use a Sharpie to label their tops with what is inside.
3. Organize canned goods and other pantry essentials in baskets on your pantry shelves. You can also hang baskets on the back of the door for extra storage space.
4. Buy a rotating can shelf to mount on a pantry wall or the side of a kitchen cabinet. Bet you can't guess how many cans this one holds!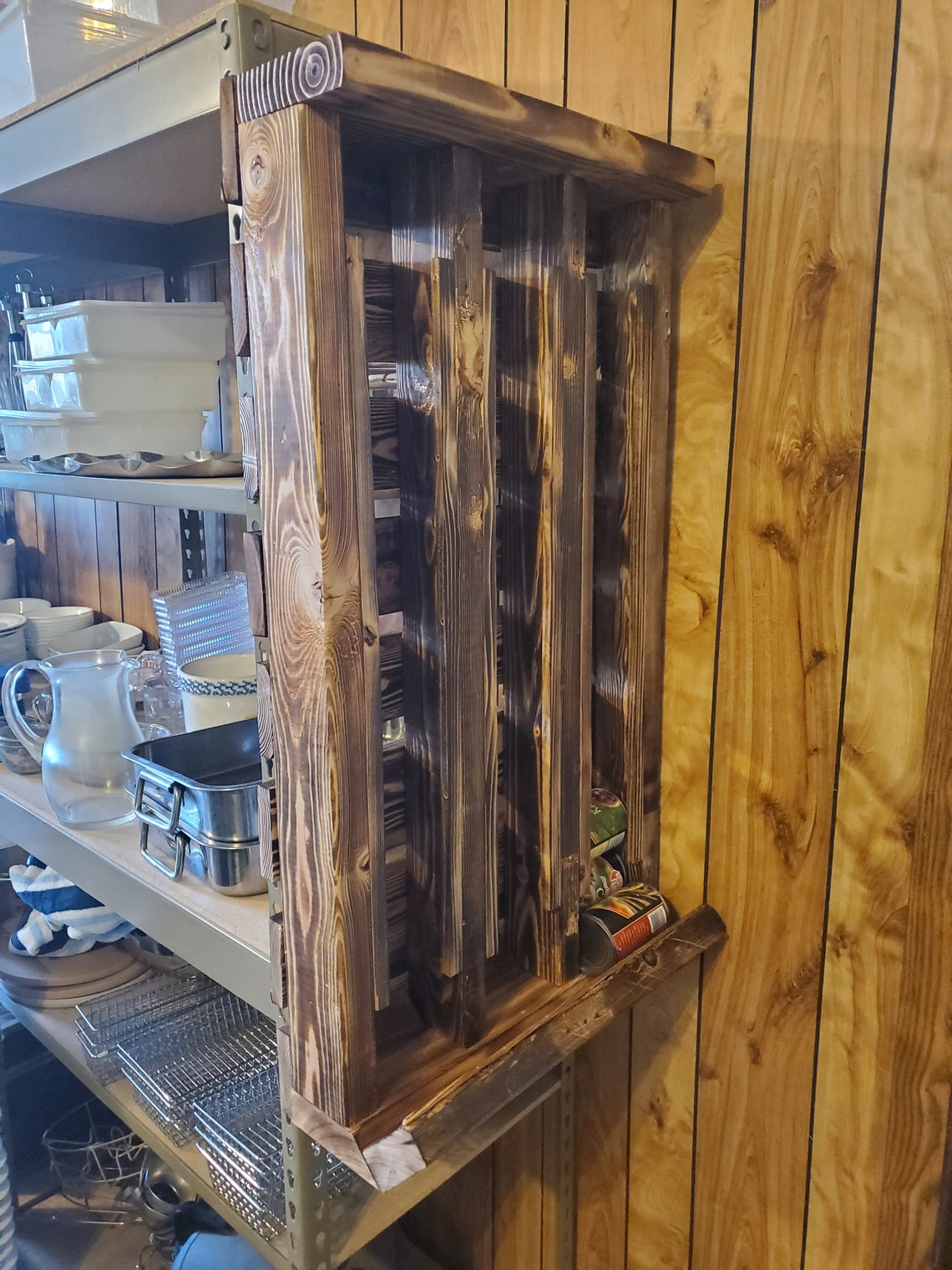 5. For some people, endless rows of cans in varying colors is distracting and looks disorganized. There's nothing wrong with removing the labels and re-labeling them with a Sharpie or a printable label that looks uniform.
6. Store lots of canned goods by installing hardwood pull-out shelves in your kitchen cabinets!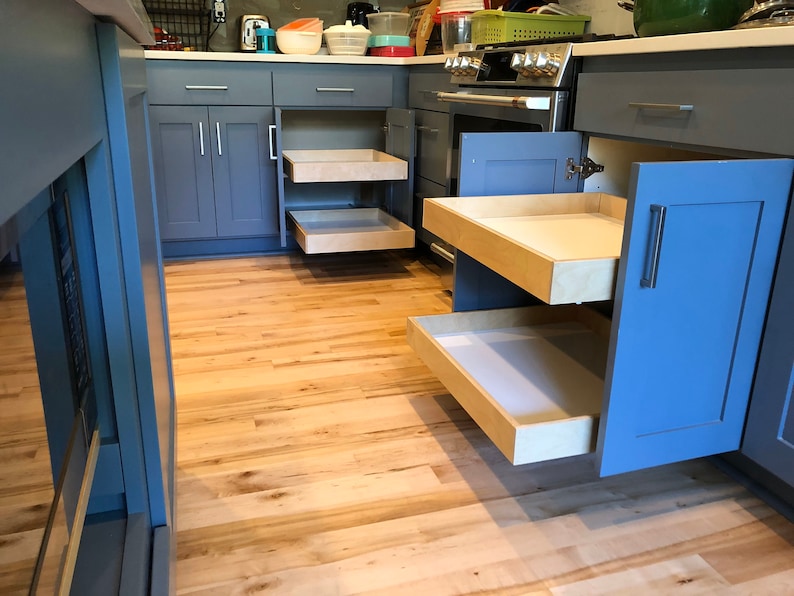 7. Is part of your food storage made up of home-canned items? This wall mounted mason jar organizer is something you need in your pantry!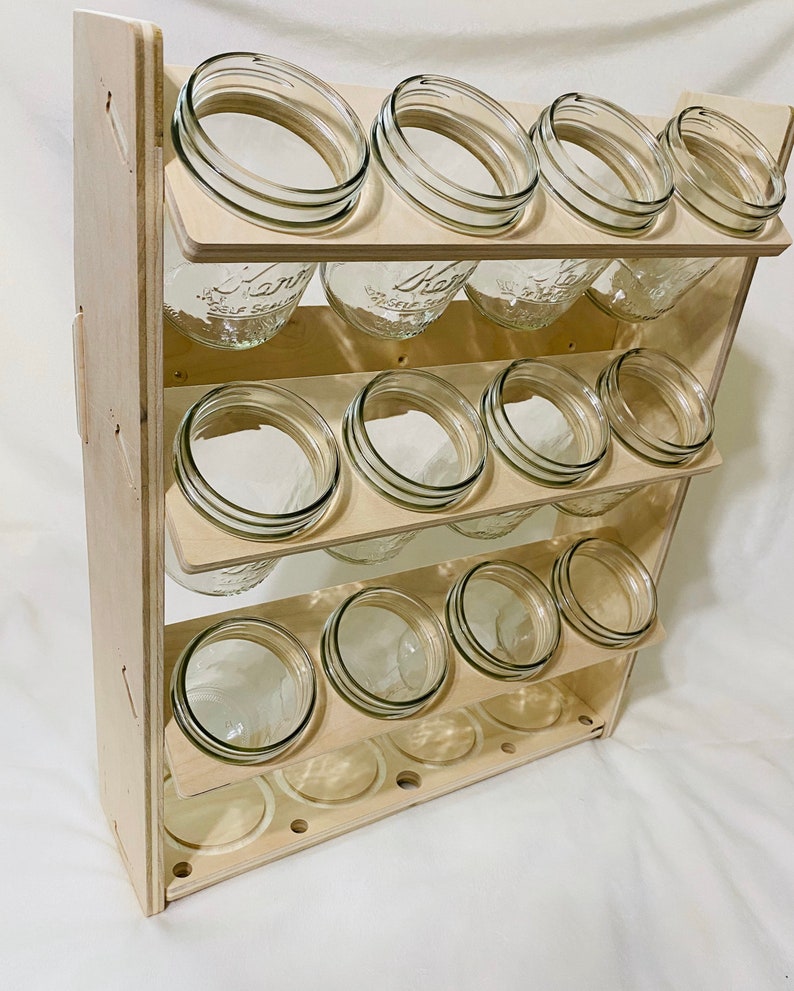 8. Some people organize canned goods by recipe. That means that you arrange things that go into the same recipe in the same area of your pantry. When you get ready to cook, everything you need is already grouped together. Time saver!
Once you organize your canned goods, see more DIY home storage and organizing ideas right here!