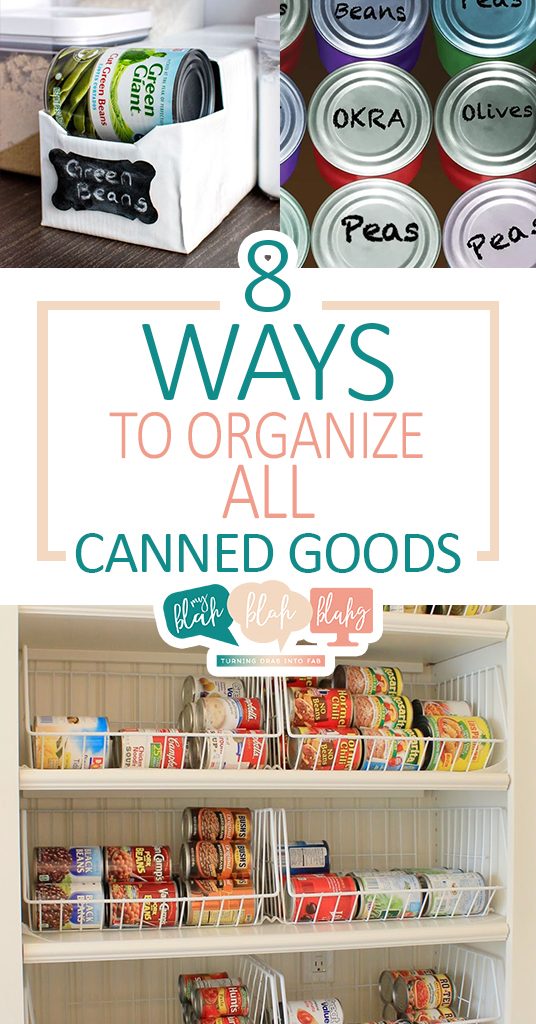 1. Install shallow closet shelving on an exposed wall in the pantry.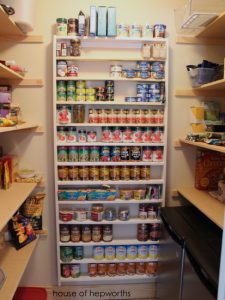 2. Store cans in a drawer and label their tops with the foods inside.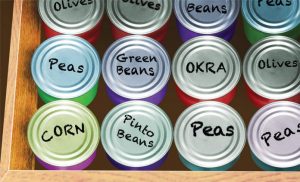 3. Store in baskets on pantry shelves.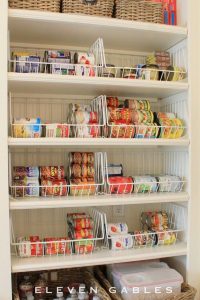 4. Make your own rotating can shelving for the pantry.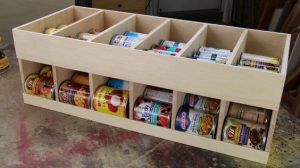 5. Mount a rotating can unit on an empty wall.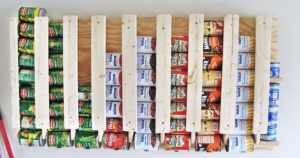 6. Squeeze a thin, rolling shelving unit between the fridge and your counters.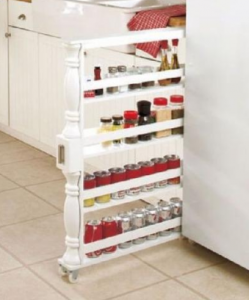 7. Hang on to soda can boxes and turn them into stackable canned food storage.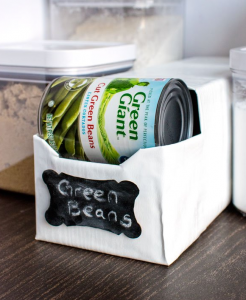 8. Build shallow shelving between the studs for storing and organizing cans.
Resources: