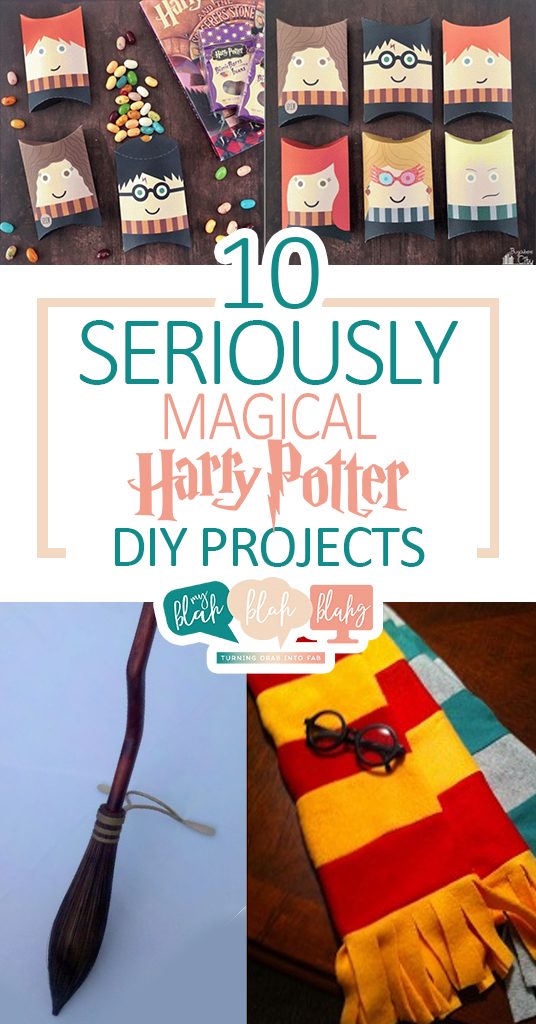 Can you believe that this year marks Harry Potter's 20th anniversary?!  I remember going to all the midnight book releases and movie premiers growing up and being totally caught up in the magic of everything Harry Potter.  Those books literally changed my life as they showed me that reading actually can be fun and that it opens up totally new worlds and possibilities.  Might sound cheesy when I say it that way, but I see the same thing happen year after year as I read The Philosopher's Stone with my students.  The books truly are magical!  In honor of his 20th anniversary, here are 10 "siriusly" magical Harry Potter DIY projects for a themed party or just for FUN!
1.  Printable Potter Pouches
Fill these free printable Potter pouches with all your favorite Harry Potter sweets to give away as gift boxes.  They're so cute, party goers will undoubtedly be "Rowling" over to get one of each!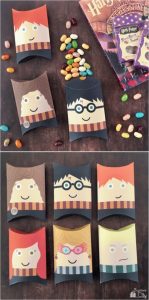 2. Lightning Bolts & Firebolts
The boy with the famous lightning bolt scar would be impressed with this Firebolt broomstick!  Learn how to make your own authentic wizard broom here from Instructables.com.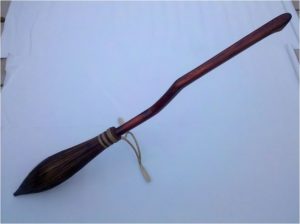 3. House Scarves
Quid "DITCH" the coat and opt for a scarf instead!  A Hogwarts house scarf that is.  Make one for your Hogwarts house or one of each.  Get the DIY instructions here.  Not sure which Hogwarts house you're in?  Take this quiz from Pottermore to find out!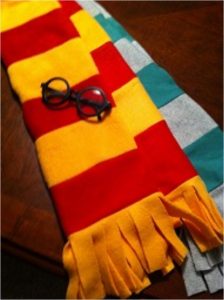 4. Coffee MUG-gles
Design your own Harry Potter mugs using sharpies.  It's so easy, even we "mug"gles can do it!  Learn more here.
5. Harry Ring
Requiring only pliers and jewelry wire, this charming Harry Potter ring won't require a philosopher to figure out.  Instructables.com shares the DIY here.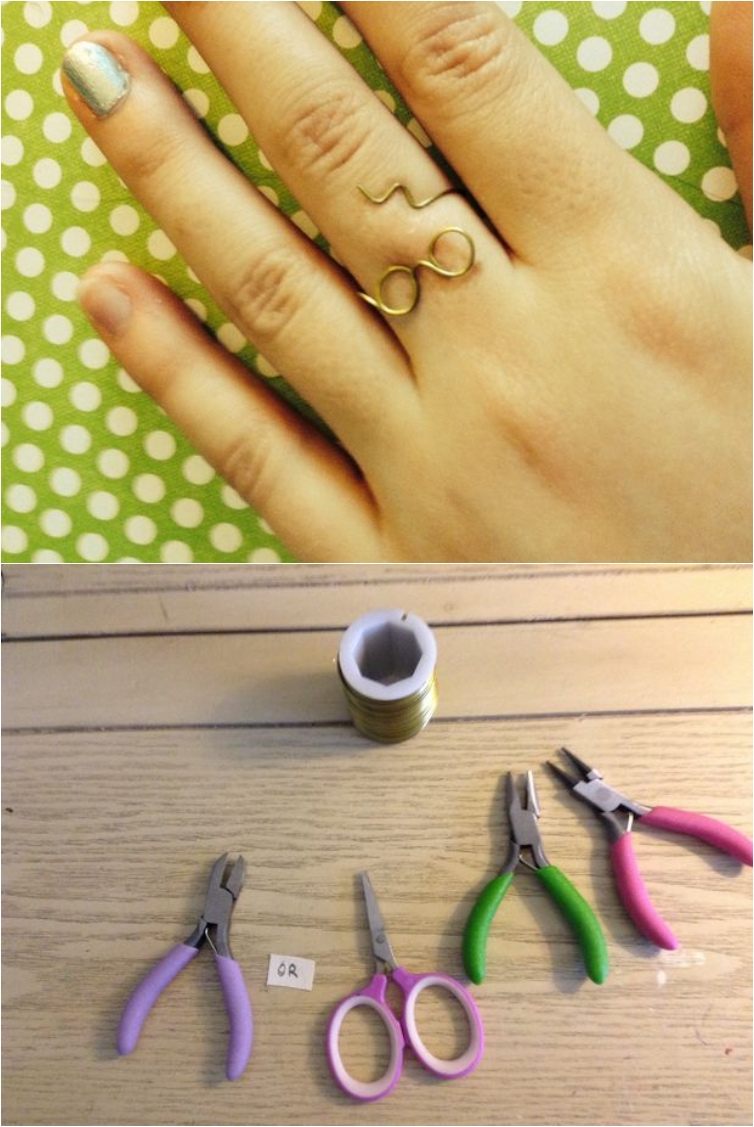 6. Felt Case
No need to curse or get Huffle "puffed" next time you drop your smart phone or tablet!  These fantastic felt cases will protect your devices from all those unwanted dings and cracks!  Find a set of DIY instructions from Cooking A La Mel.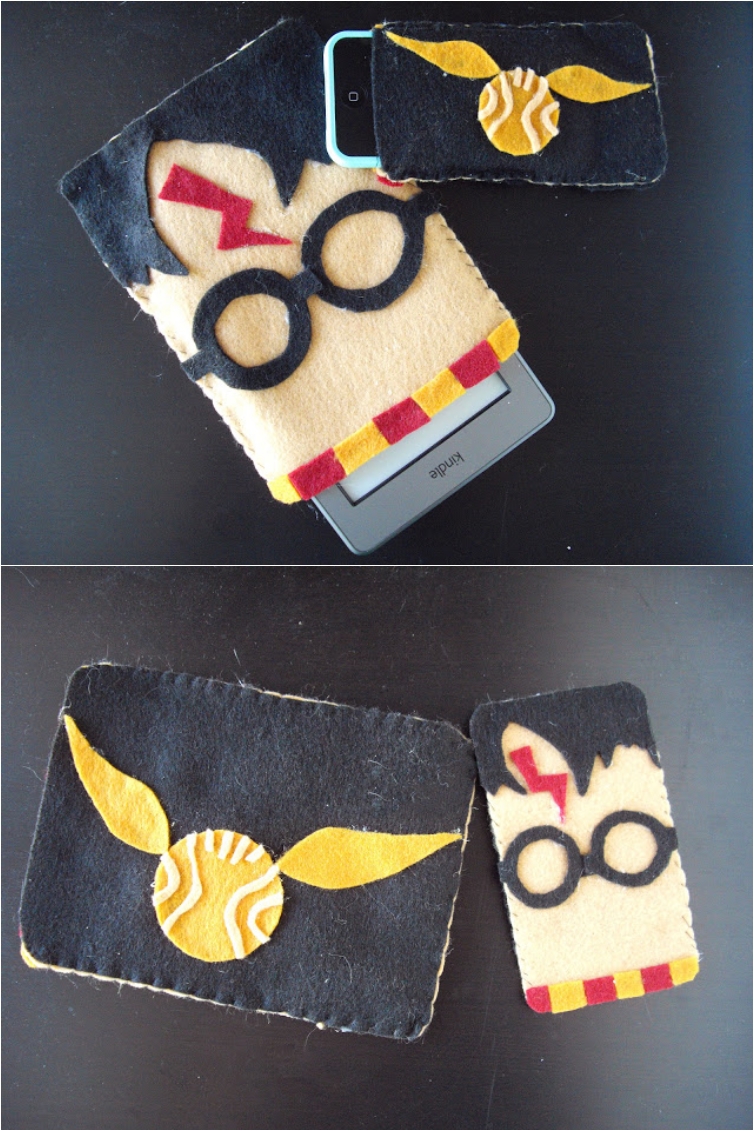 7. Lumos Maxima!
Create the magic of the Great Hall with these fun floating candles.  Lumos maxima indeed!  Cute DIY Projects shares more info here.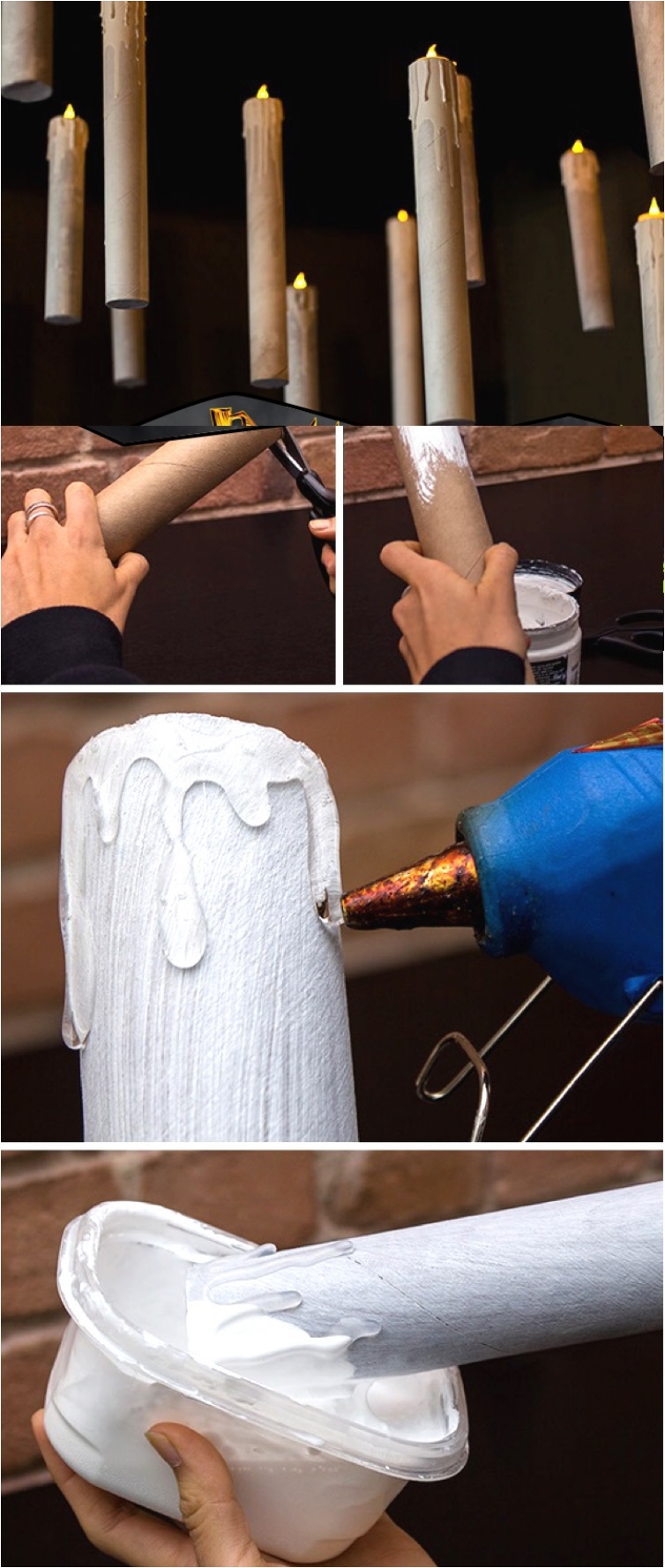 8. Golden Snitch
Fly high with these tasty golden snitches.  I'm pretty sure there won't be any "krums" left!  Drac-Over to Bite-Sized Biggie for a tutorial.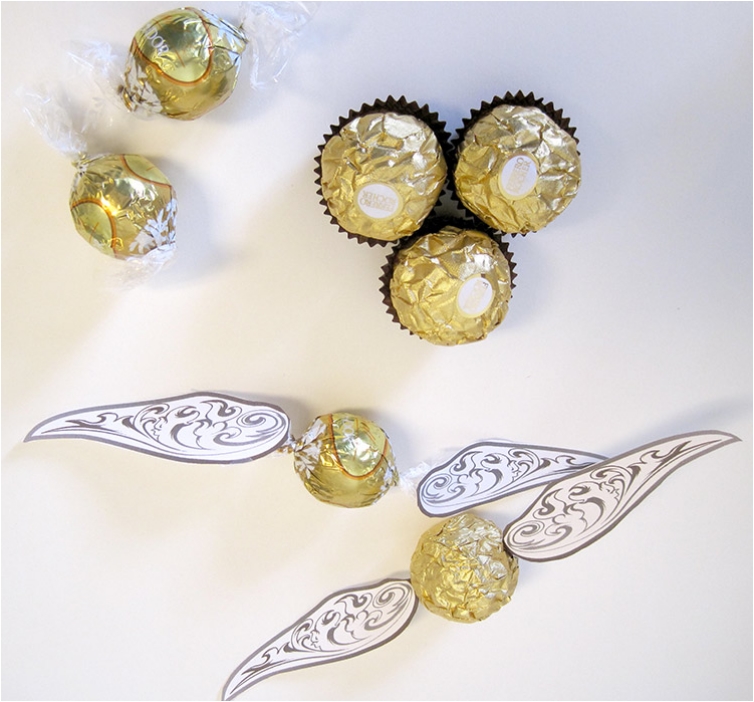 9. Bottle Cap Pins
Get your Raven-Claws on these awesome bottle cap pins!  It's relatively quick and "Weasley" to make your own.  Learn how here.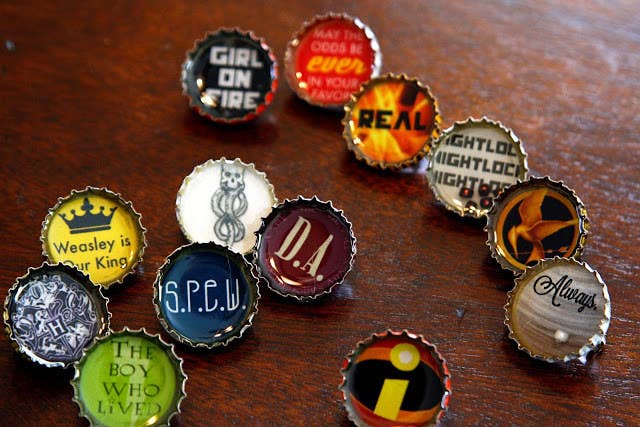 10. House Banners
Neville mind buying expensive Hogwarts banners online or in store when you can just make your own!  Jennifer Miner shares how to whip these out in a spell.  So what are you waiting for?  Ron to it!