We don't often think about it, but washing machines are meant to clean a lot more than just clothes.  After all, they're called washing machines, not clothing machines.  Keep reading for a list of 12 items you didn't realize you can clean in your washing machine.
1. Yoga Mat
No need to be a downward dirty dog!  Yoga mats can get pretty gross from sweaty workouts.  Give them a good wash on the delicate cycle and hang to dry.  Read more from Well and Good.
2. Mop Heads
Check your mops tags or box to be sure, but most removable mop heads are meant to be washed. It usually is helpful to clean with clean products.  Source.
3. Oven Mitts
Wash old and hard food off oven mitts in the washing machine.  Wash them just the same as other kitchen linens, rags, and cloths.  Read more here.
4. Sneakers
I don't know about you, but I like to wear sneakers not stinkers.  To wash sneakers in the washer, be sure to remove laces and place them in a pillowcase or similar to prevent the laces from snagging in the wash.  Also opt for liquid detergent instead of powdered to avoid caking on the inside of the shoe.  You can also pour in some vinegar to eliminate those particularly foul smells.  Read more from Sears.
5. Toys
I'm sure you've noticed the interesting places your kids' hands and fingers wind up. Needless to say, toys deserve a good wash too! Load small toys into mesh laundry bags and run them in a cold water cycle to get off all those yucky germs.  Fido will be glad to know that pet toys can be included as well.  Get more tips from Quick and Dirty Tips.
6. Pillows
Dead skin, dirt, and oils can make our pillows dirtier than we might expect.  Wash pillows two at a time in the washer on a gentle, warm cycle.  Afterwards, give them a good fluff in the dryer on low heat. Source.
7. Plastic Shower Curtains
Wash off gels, suds, hard water, and dirt from your plastic shower curtains by throwing them in the washer.  Include a couple or so towels in the cycle to buffer the load.  Allow your curtain to air dry before rehanging it in the shower.  Tips from Good Housekeeping.
8. Backpacks & Lunchboxes
Backpacks and lunchboxes have big jobs to fill carrying all those heavy books and sticky foods.  Give them the love they deserve with a good clean in the washer.  Found out how from RedHanger.
9. Bath Mats & Small Rugs
Cleanipedia shares how to wash bath mats and small rugs.  Select a warm water cycle, and hang to dry.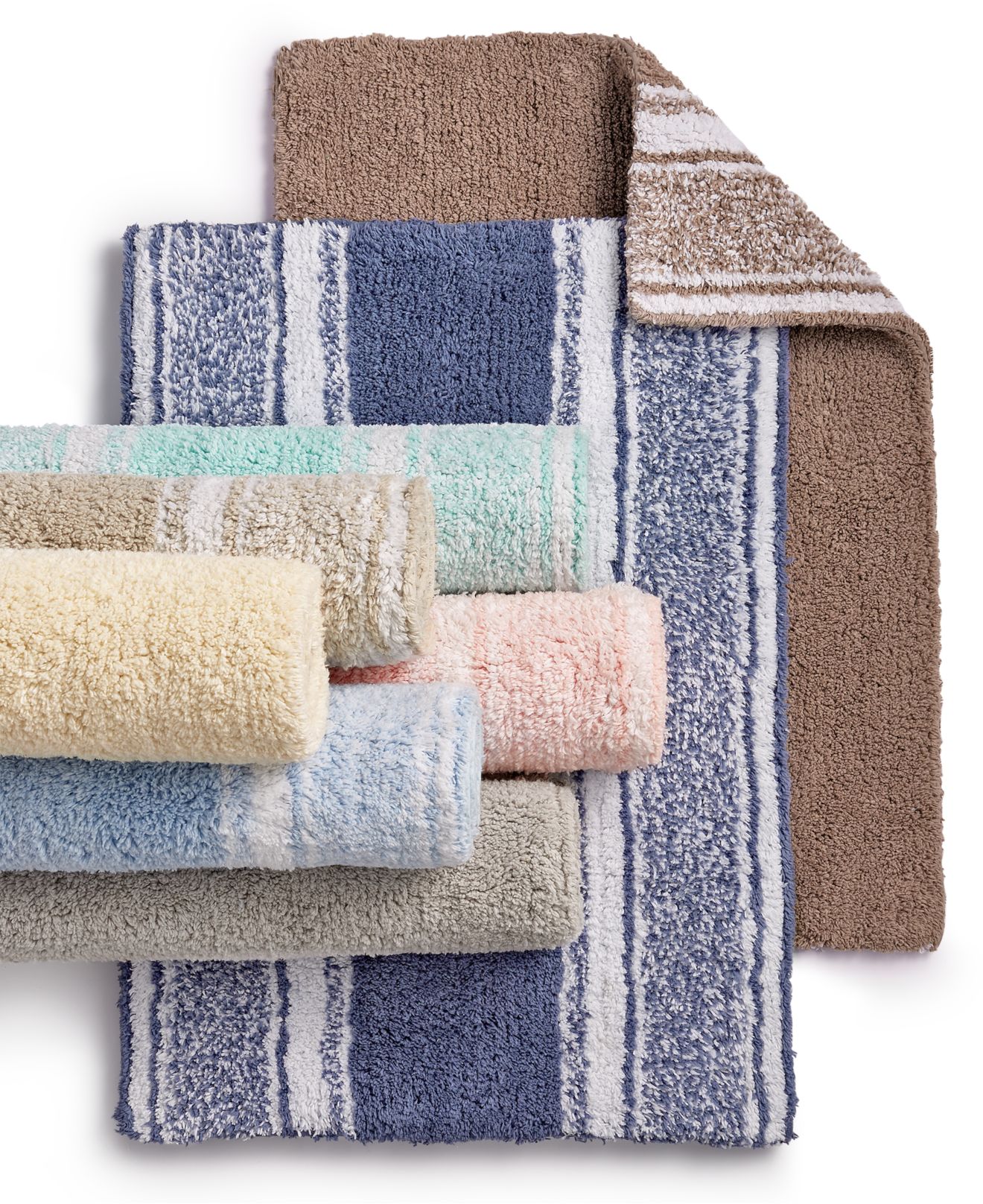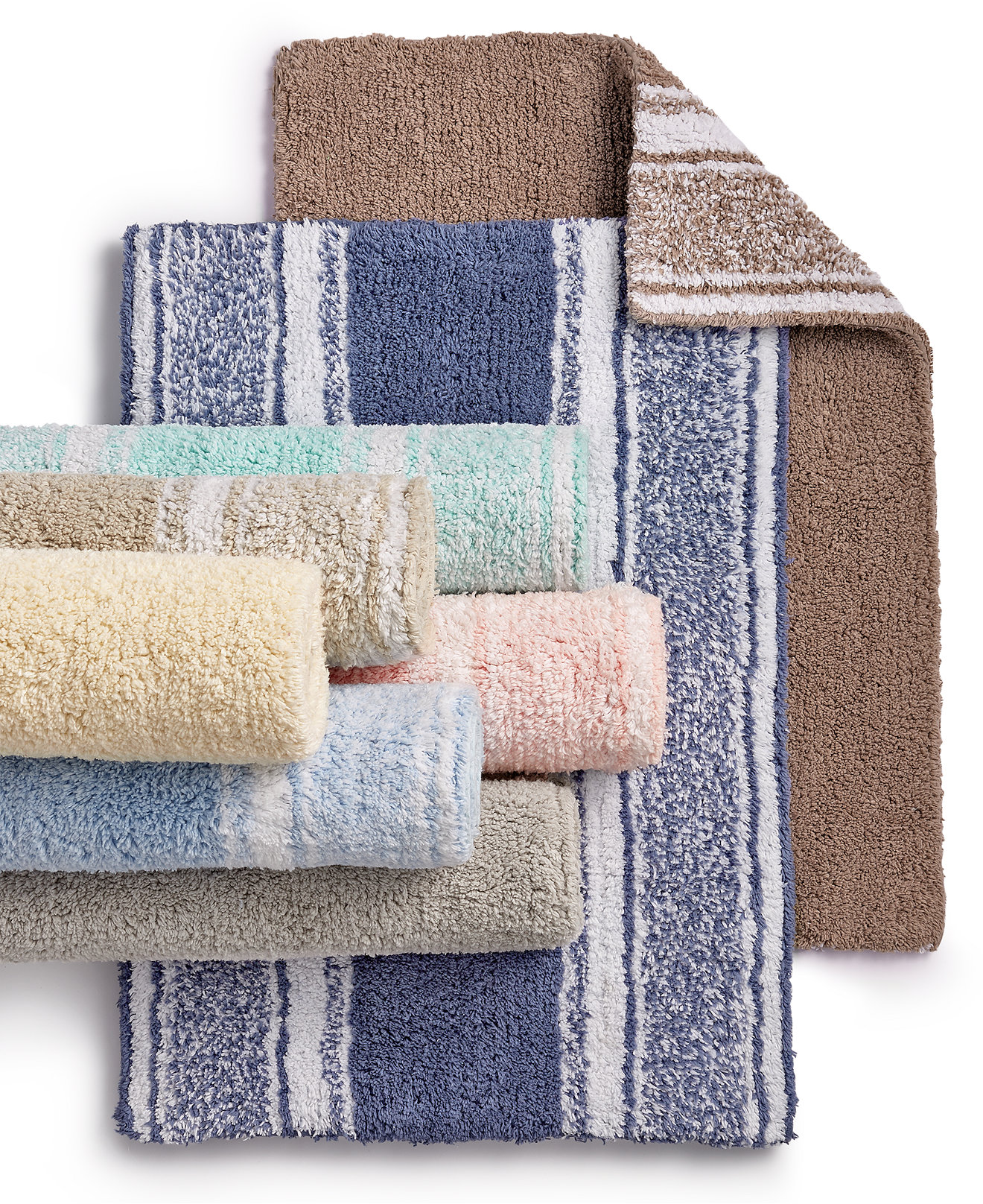 10. Reusable Grocery Bags
Protect your family against bacteria and cross-contamination by cleaning your reusable grocery bags in the washing machine.  Different fabrics and materials will require different wash cycles.  Read more from The Cleaning Institute.
11. Pet Beds
Spot likes being clean too!  Let him sleep in comfort by washing his bed in hot water to kill off any insects or eggs.  You definitely don't want those critters hanging around as well!  Read more about washing pet beds from Molly Maid.
12. Car Mats
Fabric car mats can cleaned in the washer on a low tumble cycle.  Hang them out to air dry.  Find more information from Do It Yourself.