It doesn't matter if you prefer Angel's Food Cake or Devil's Food cake, cake is just heavenly.  But with at least a million and a half cake recipes out there, how do you know which one to actually choose?  You probably can't go too wrong with whatever you decide (I mean, this is cake we're talking about), but here's a list of 10 down-to-basic cake recipes you can bake for any celebration.
1. The Berry Best Apple Dessert Cake
One of my absolute favorite celebrities is British home cook Mary Berry.  She is the very definition of why I love the British culture as much as I do.  So, naturally, I have to try some of her recipes.  This Apple Dessert Cake is one of a handful that Mary is especially well-known for.  It can be light and fresh for warmer months or can also be perfect for fall and winter with a little hint of spice added in.  All Mary Berry love aside, this really is the berry best Apple Dessert Cake!
2. Victorious Victoria Sponge Cake
Be victorious with the Victoria Sponge.  Another of Mary Berry's most famous bakes, the Victoria Sponge is simple but packed with layers of flavor.  The jam spread can be any flavor of your choice, be it a favorite taste or something seasonal, making the Victoria Sponge a winner for any occasion.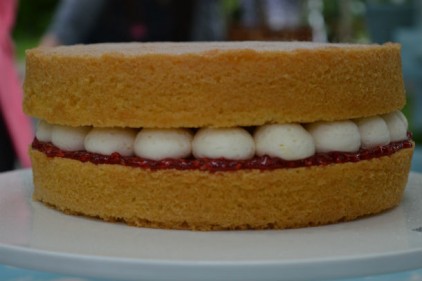 3. A Cherry On Top
Put a cherry on top of your celebrations with this decadent Black Forest Cherry Gateau.  A recipe straight from Germany, chocolate cake doesn't come much better than this!  Find the recipe from the BBC.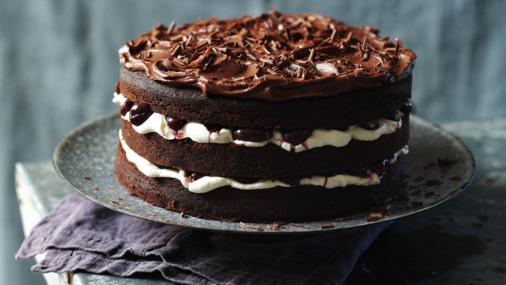 4.  Hello Halo
You can't get much more classic than with an angel food cake.  Light and versatile, you can match this cake with any flavors to compliment the occasion.  Get the ingredients for both the cake and the roasted strawberry sauce shown below from I Am Baker.
5. Orange You Decadent! 
Orange can be great as a sweet and refreshing summer treat or a subtle holiday spice, making it a perfect inclusion for an any-time cake.  Pair the orange with layers of moist chocolate for an especially decadent dessert.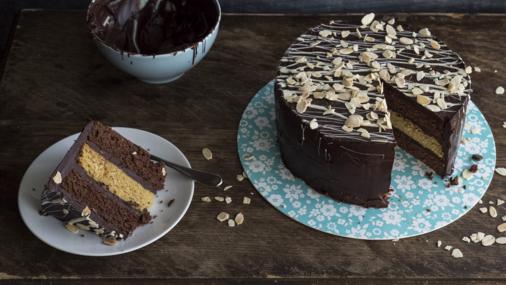 6. Can't Espresso Enough
Almond. Coffee. Chocolate.  With flavors for every taste bud, I can't espresso enough how much this cake will be a hit at your next celebration!  It features layers of a joconde (almond) sponge, chocolate and espresso mousses, topped with hazelnut truffles.  YUM!  Recipe from Amanda Faber.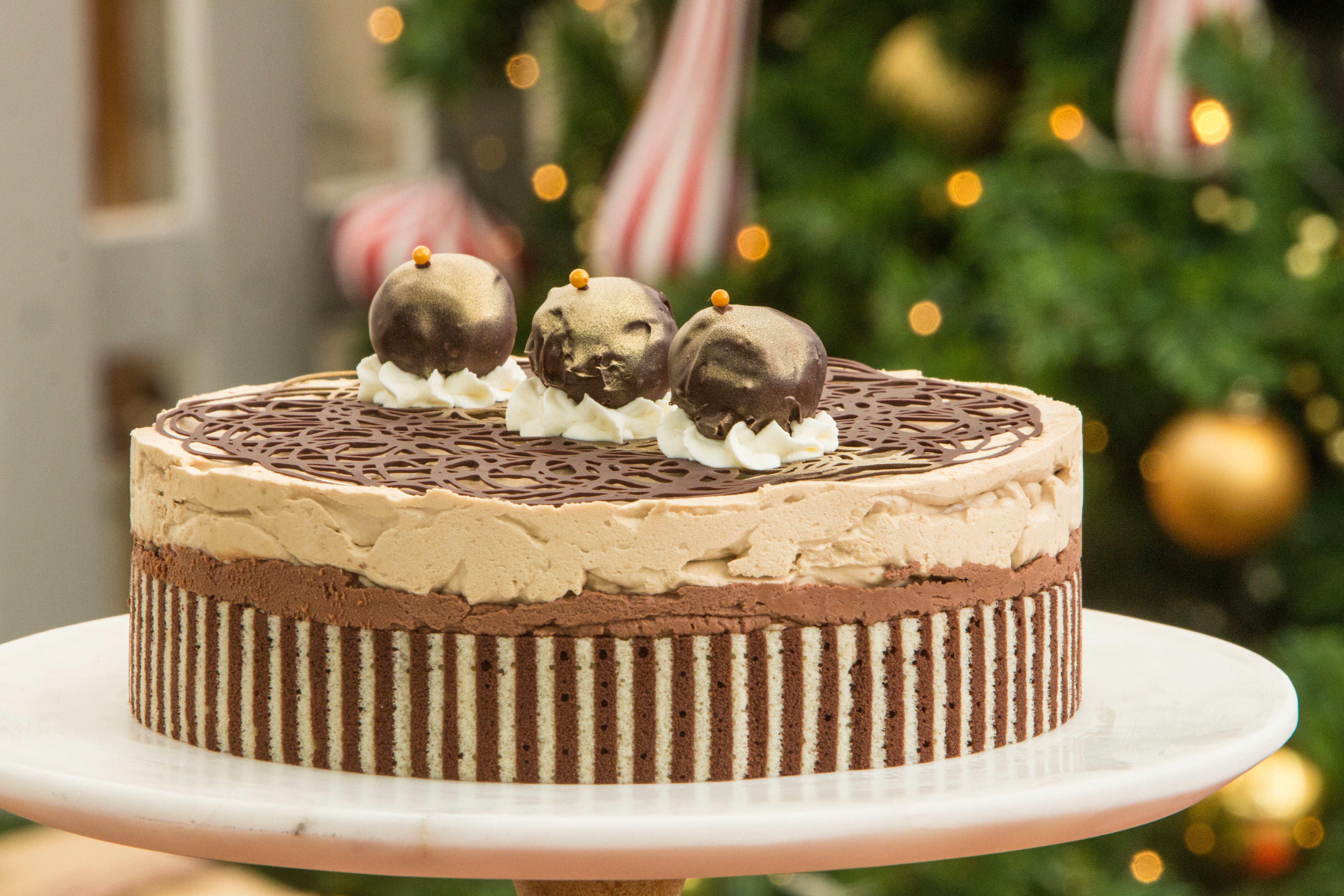 7. Here's the Peel
Carrot cake is another all-occasion bake.  But, here's the peel… or, deal, rather.  For a bit of a fruity twist, add banana to your favorite carrot cake recipe.  The added moisture and sweetness will enhance texture and taste without compromising the original cake's homey comfort.  Find the recipe from the website of Chetna Makan.
8. Ginger and Spice and Everything Nice
Okay, so maybe gingerbread isn't a year-long flavor, but this gorgeous cranberry-topped gingerbread bundt cake is a perfect choice for any holiday occasion.  Spread a buttercream icing on top as a sweet compliment to the spice.  Flora Shedden shares the recipe here.
9. Pinata Surprise 
Just as how pinatas can be a smash at any gathering or event, this rhubarb and custard pinata cake will certainly be one for a memorable surprise.  Rhubarb is an especially tart plant that, when cooked, pairs well with both strawberry and ginger, making it a flavor that can be enjoyed throughout the year.  Learn how to make this unique layered treat with tips and instructions from Baking Martha.
10. Shed Some Tiers
Lemon is another flavor that can be enjoyed through the year.  While I'm not often a fan of lemon-flavored foods, this Limoncello cake is one that all will enjoy.  Leave the tiers "naked" for a particularly impressive and modern look.  Visit Nancy Birtwhistle for all the details.