Yes, Thanksgiving is about cooking and baking and enjoying a fantastic feast, but it's also SO much more!  It's supposed to be a time to spend with family, enjoying in their company.  Here are 10 must know hacks for smooth, stress-free Thanksgiving.
1. Prep Ahead
Do as much preparation for your Thanksgiving dinner ahead of time.  Bake pies and desserts a day or two early, cut veggies, and have other ingredients ready to go.
2. Set the Table
Remember as a kid when your cousins had all arrived and you were anxiously waiting for dinner and then your mom would ask you to set the dinner table?. . . UGGH!  Rather than waiting until everyone's ready to celebrate, set the Thanksgiving table the day or two before.  It'll save time AND bad moods!
3. Hot Potato!
It happens every year… you make the mashed potatoes first to give priority to the other menu items that need to be in the oven or microwave right up until it's time to eat.  But then the mashed potatoes get cold.  You could just throw the potatoes back in the microwave for a few minutes but, really, who wants to wait?  Instead, keep your mashed potatoes warm in the slow cooker so everything's ready to go at once!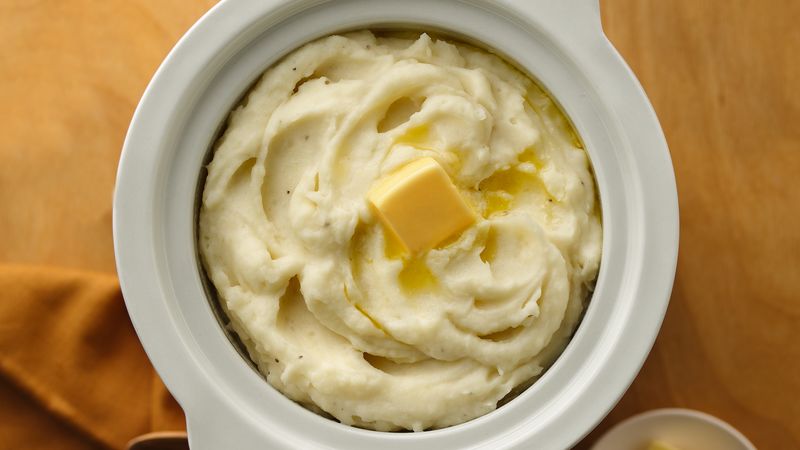 4. Overcooked Turkey
It's not called "Turkey Day" for nothing!  But what do you do if you overcook the star of the dinner table?  Don't fret too much; just add back some moisture by drizzling over some warmed turkey or chicken broth.
5. Slow Cook the Turkey
For a really smooth Thanksgiving Day, cook your turkey over night the evening before.  Place it in a slow cooker (check out my favorite slow cooker here) or in the oven on low heat and wake up to a moist, ready-to-go bird.  Cluck on over to The Little Kitchen for directions on how to prepare a turkey in the slow cooker.
6. Sheet Pan Desserts
If you just absolutely must have your desserts warm and right out of the oven, try baking them on sheet pans to cut down on bake time.  They'll look just as impressive but won't take up so much of your time.  Go nuts with this sheet pan pecan pie recipe.
7. Potluck
You're already hosting the gather so why do you have to do all the cooking as well?  Share the load of Thanksgiving craziness by asking guests to each bring a specific dish.  Team work at its best!
8. Lump Free Gravy
I love a good textured dish, but gravy is NOT one that should be chunky!  Pour yourself on over to Williams Sonoma for a very useful (and tasty) how-to on making lump free Thanksgiving gravy.
Free up the oven by cooking the stuffing and other casseroles in a crockpot.  Ask guests to bring their crockpots so you can prepare multiple dishes at once.  Get a SUPER yummy recipe for slow cooker cranberry pecan stuffing here.
10. The PERFECT Pie Crust
We have a few secret Thanksgiving family recipes in our home, but none compare to Grandma GG's recipe for pie crust.  I've always wanted to bake my pies perfectly in honor of Grandma GG but I never could get the crust quite right.  At least that was the case until I learned this secret… Wrap aluminum foil around the crust of pies and bake it as directed by the recipe. When the pie is down to about 15 minutes left, remove the foil and finish baking the dessert. You will have the PERFECT golden crust every time!  You're welcome!