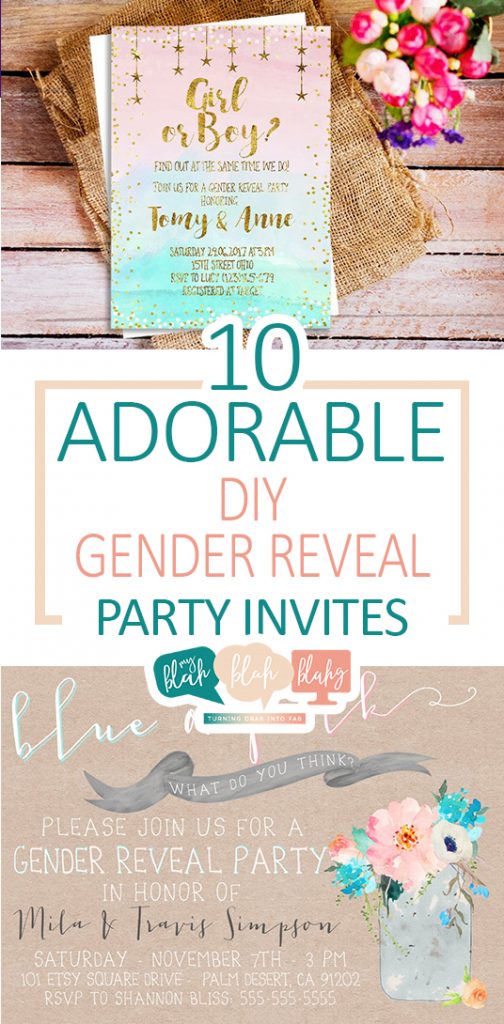 Gender reveal parties are a great way to surprise family and friends with the sex of your new baby.  Here are 10 adorable DIY gender reveal party invites to let everyone know when your party is scheduled.
1. Wish Upon A Star
This Twinkle Twinkle Little Star invite is so adorable!  I love how the song ties so well into guessing your baby's gender with the line "how we wonder what you are".   How perfect for your reveal party!  Find the idea here.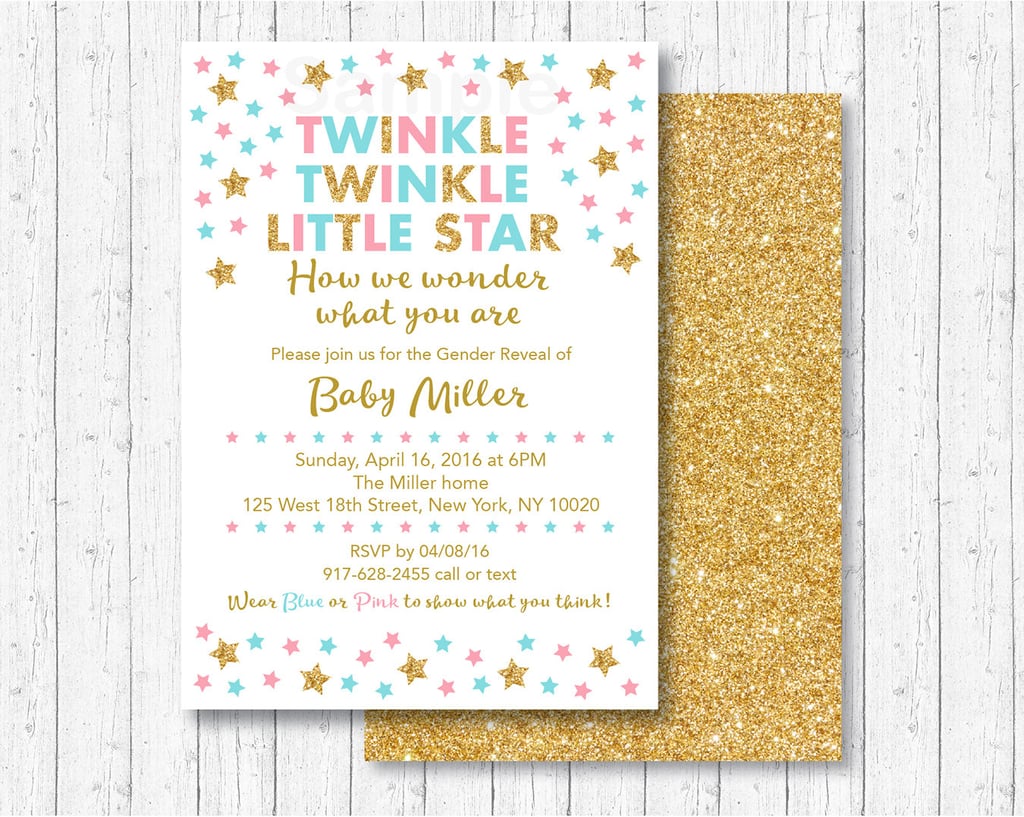 2. April Baby Showers
This rainy cloud invitation would be great for a spring time reveal party.  Instead of April showers you'll be having baby showers.  Source.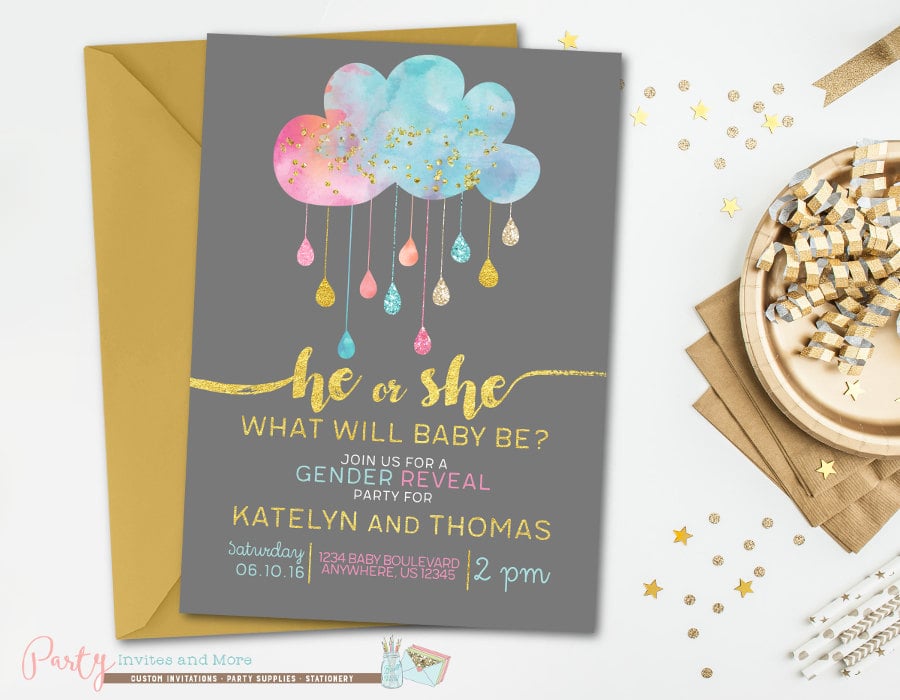 3. Mason Jar
A mason jar themed party would be so easy for a gender reveal event.  You could serve all sorts of fun foods in the jars as well as give party favors in a jar.  These mason jar invites would be a cute way to set the tone for the party.  Source.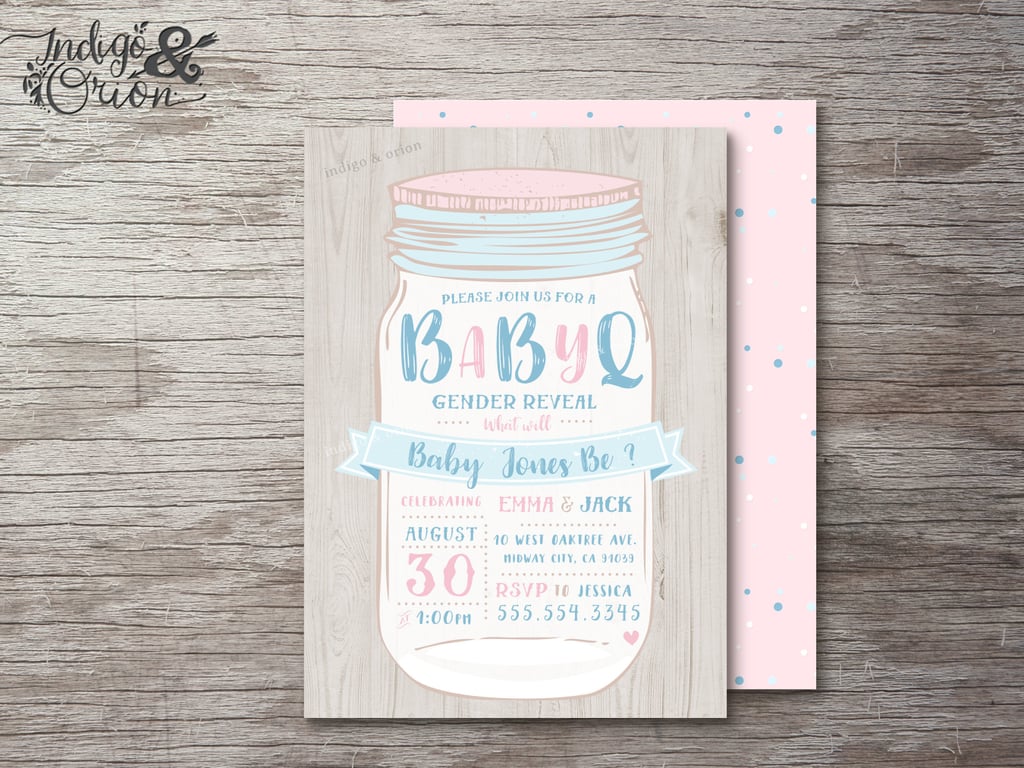 4. Floral
You can never go wrong with a floral themed party.  I love the pastel colors and type font on these invitations.  Source.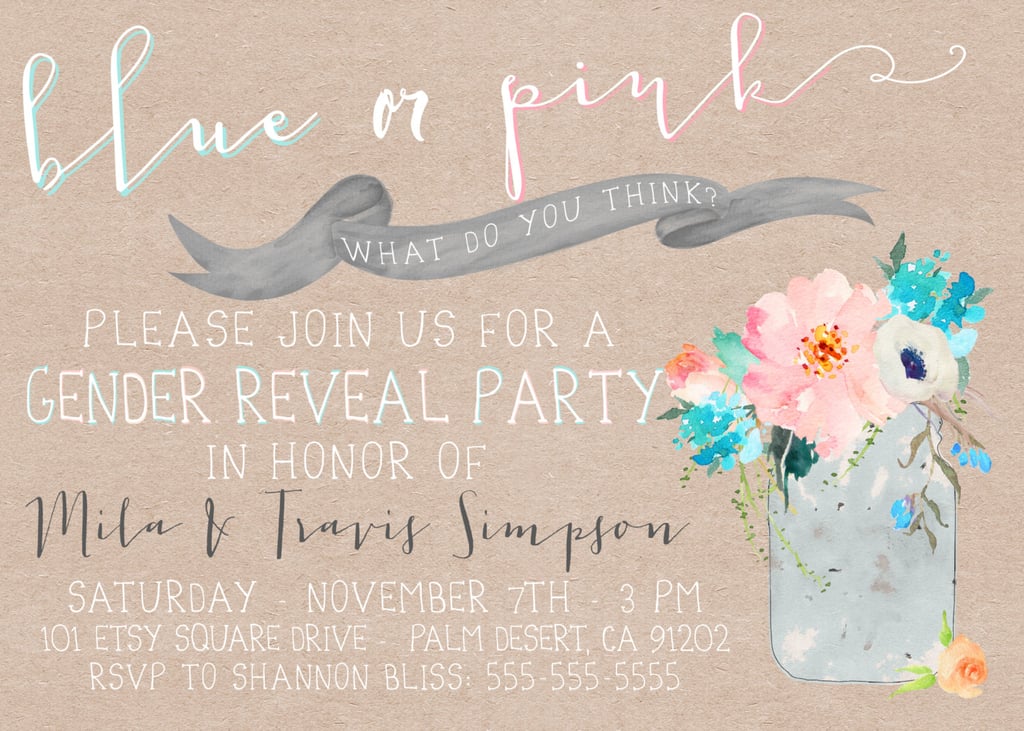 5. Admit One
Admit one with sports ticket party invitations.  These would be an especially fun way to get sports fanatic dads involved in the gender reveal party!  Source.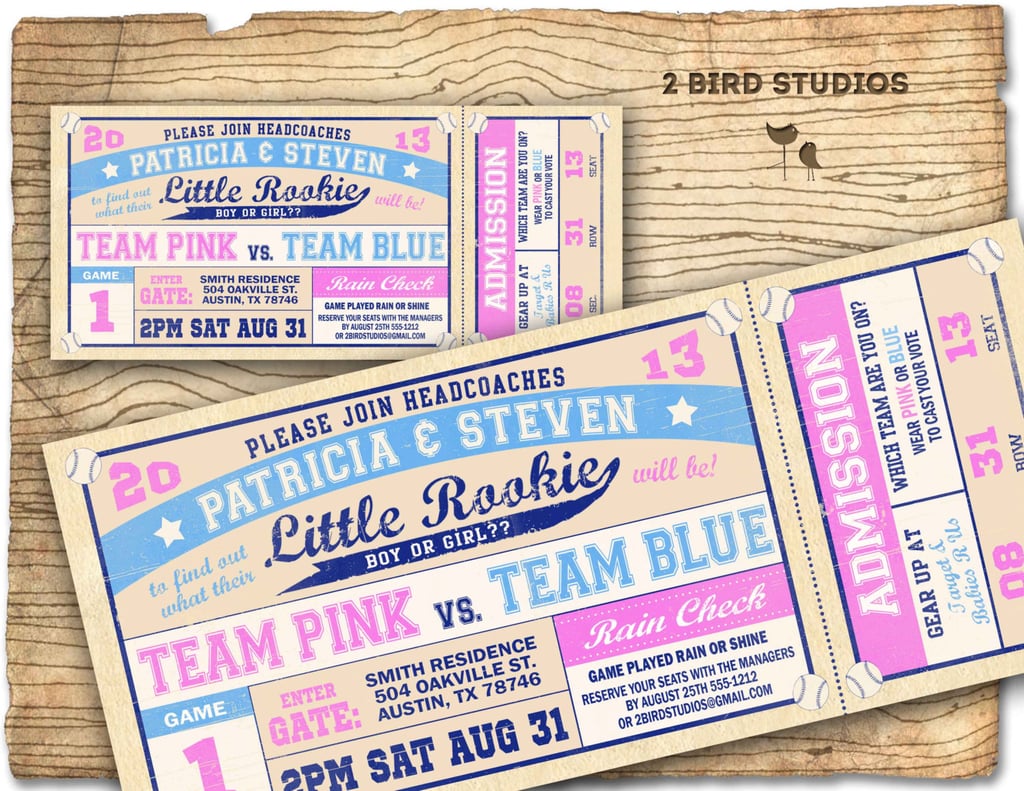 6. Straight As An Arrow
An arrow themed invite will be sure to point your gender reveal party in the right direction.  Find the idea here.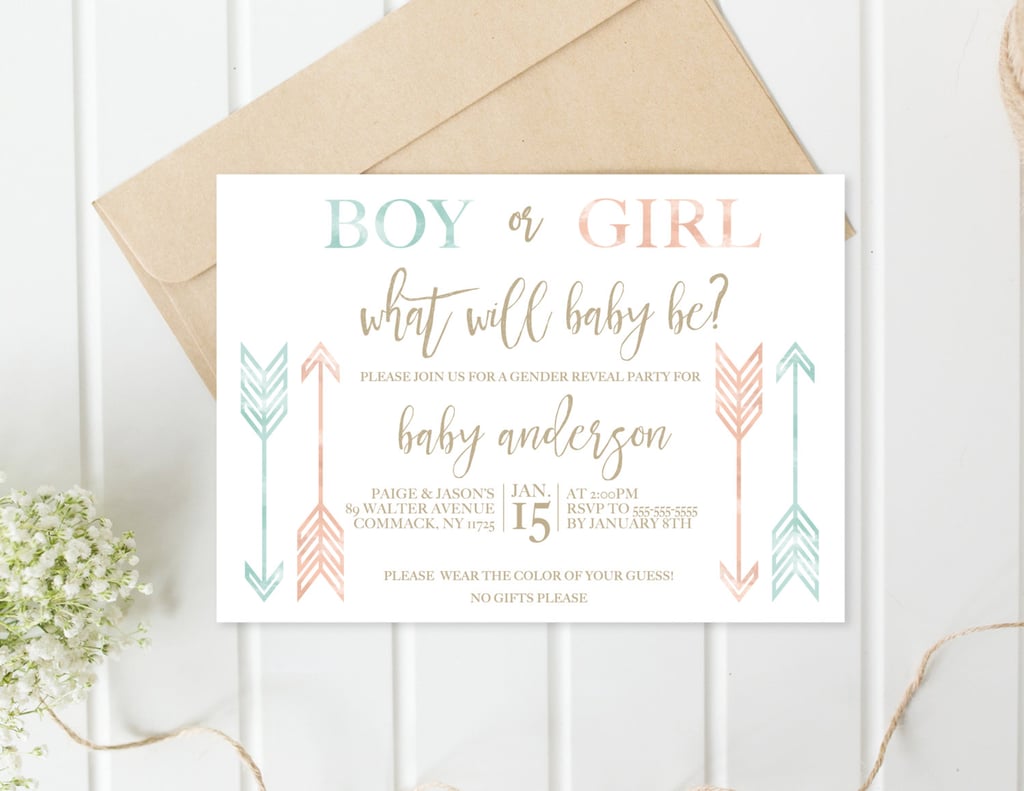 7. All That Glitters
A pastel background with gold and glitter accents makes for a pretty invitation.  This would go great with a Boho themed party.  Source.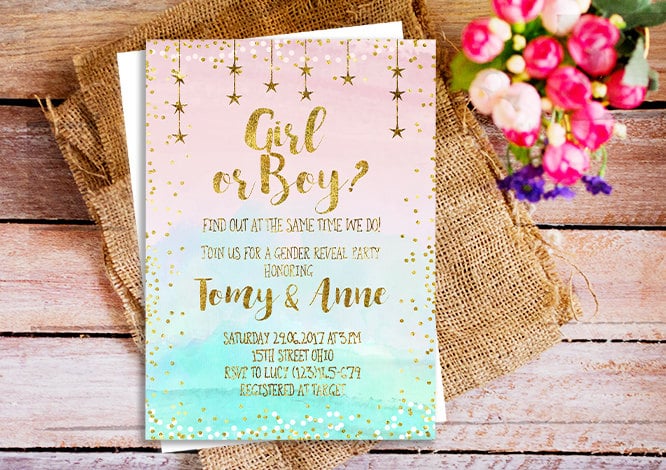 8. Sweet As Honey 
Set the tone for your sweet event with a sweet as honey invitation.  I especially love the color neutrality of the yellow hues!  Source.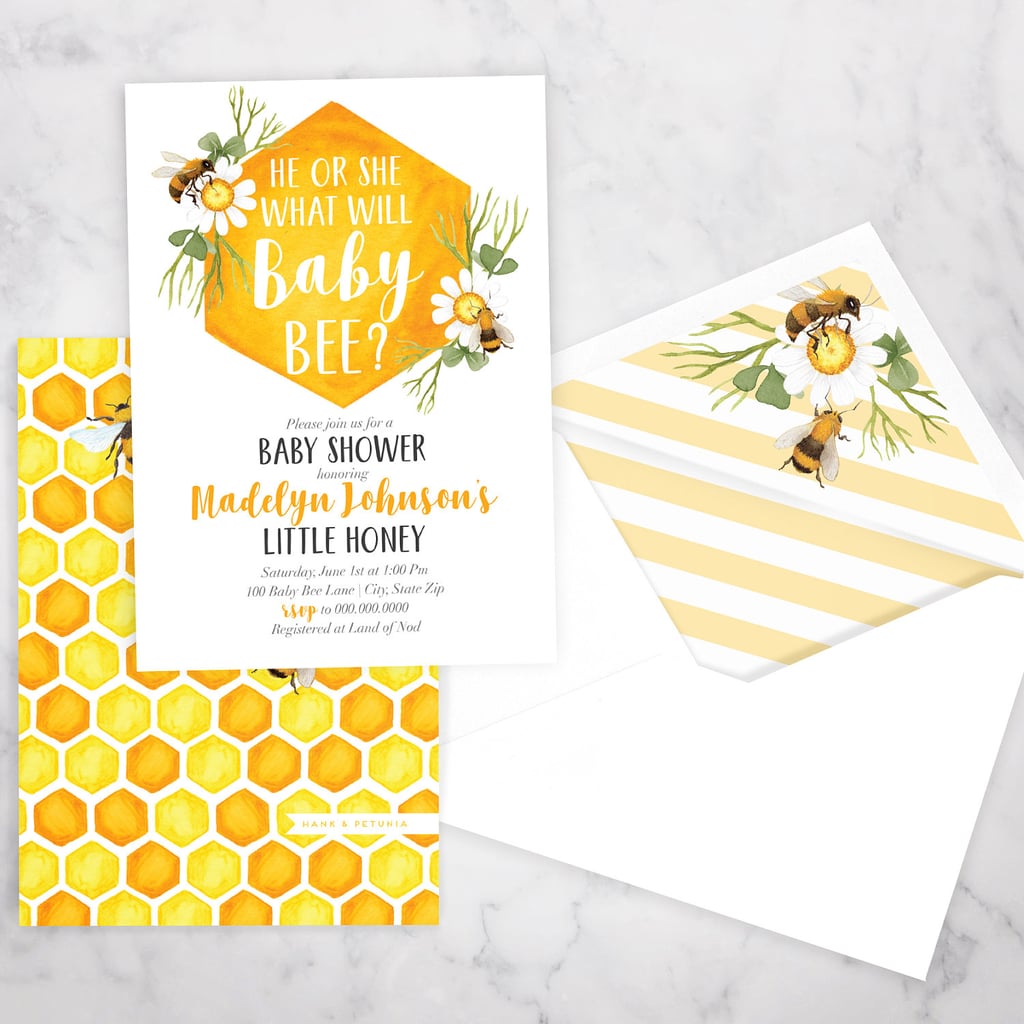 9. Vintage
A vintage style theme would be a fun way to hold a gender reveal party.  I'm picturing a 1920s America for the he or she surprise.  Source.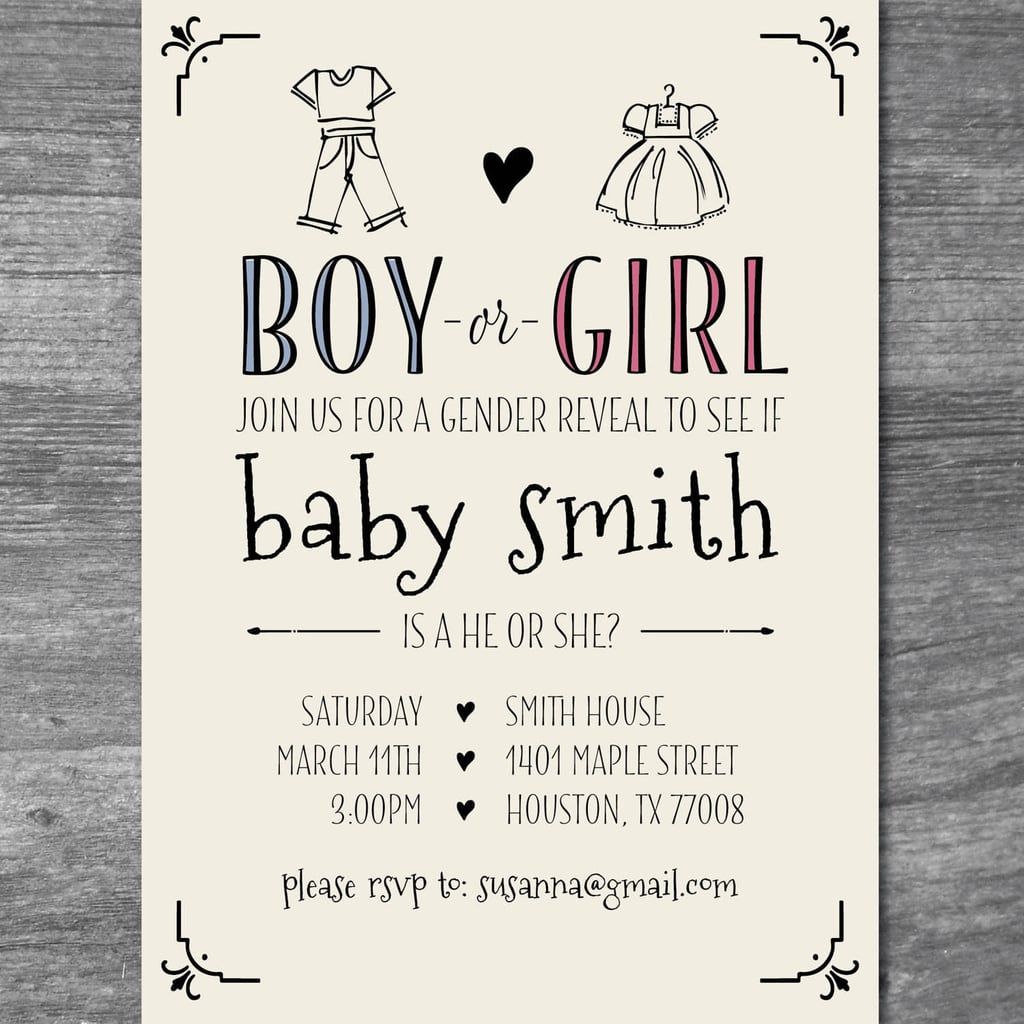 10. A BBQ For Baby Q
Hold a savory BBQ event for your baby Q reveal!  These chalkboard invites make for a perfect introduction to your theme.  Source.