I'm not so much a gardener for aesthetic or landscaping purposes, but I do enjoy gardening for fruits, vegetables, and herbs.  While we could potentially put my garden directly into our soil, I prefer gardening in my raised garden bed.  Problem is that my beds are about 10 years old now and it's time for some new ones.  It's on my summer to-do list but I also don't want the project to take too much of our lazy summer days.  Here are some of the fast raised garden bed projects I'm considering.  It won't get much faster than idea #6!
1. Basic Garden Box
Sometimes the simplest projects really are the best!  Here's your basic garden box that essentially only requires some 4 X 6 and 2 X 4 lumber, screws, and a drill.  If you have a miter saw, you can cut the lumber on your own, but if not, ask a friendly employee at your local hardware store to help you get the pieces to your desired sizes.  Learn more about this DIY project from Onelittleproject.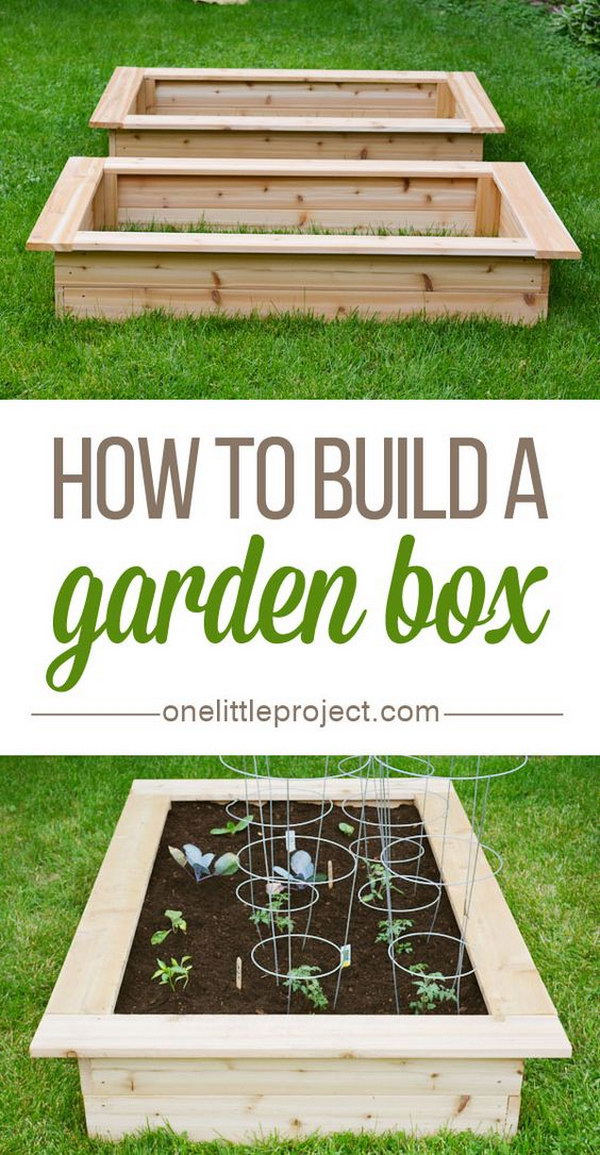 2. Covered Greenhouse
Okay, so this looks a bit like a covered wagon, but how great is it that it's a greenhouse?!  This is perfect for protecting your little plants from any harsh weather conditions.  The arched cover opens on hinges for easy removal and replacement.  The best part is that for as hard as it looks to build, it's really not!  Learn how to make your own from Apartment Therapy.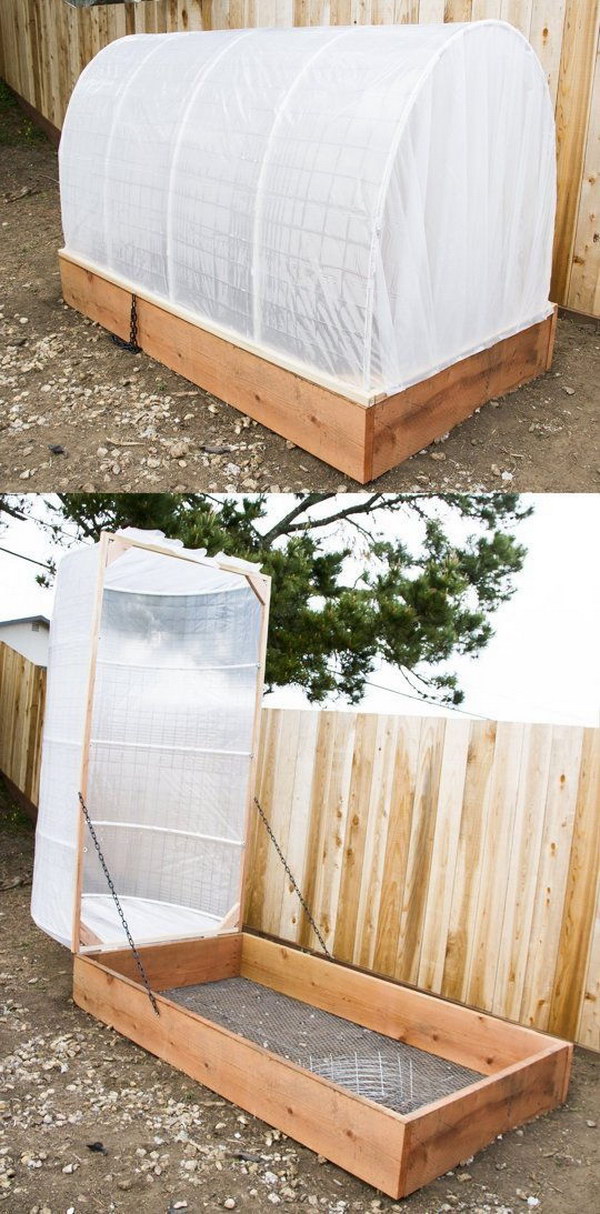 3. Pest-Be-Gone
Not only do I live in the Rockies, but I also live right at the base of one of our surrounding mountain peaks.  Mountain wildlife make themselves regular visitors at our home.  For as much as I love seeing the deer and foxes in our yard, my garden does not!  This raised garden is the perfect solution for helping to keep pests out of my well-tended plants.  I especially love how it doesn't require any fancy woodwork.  Learn more here.

4. Trellis Box
If you're interested in gardening any vines, this easy-to-make trellis box will be a good option for you (hello yummy sweet peas!!).  Emily A. Clark explains the process for making your own here.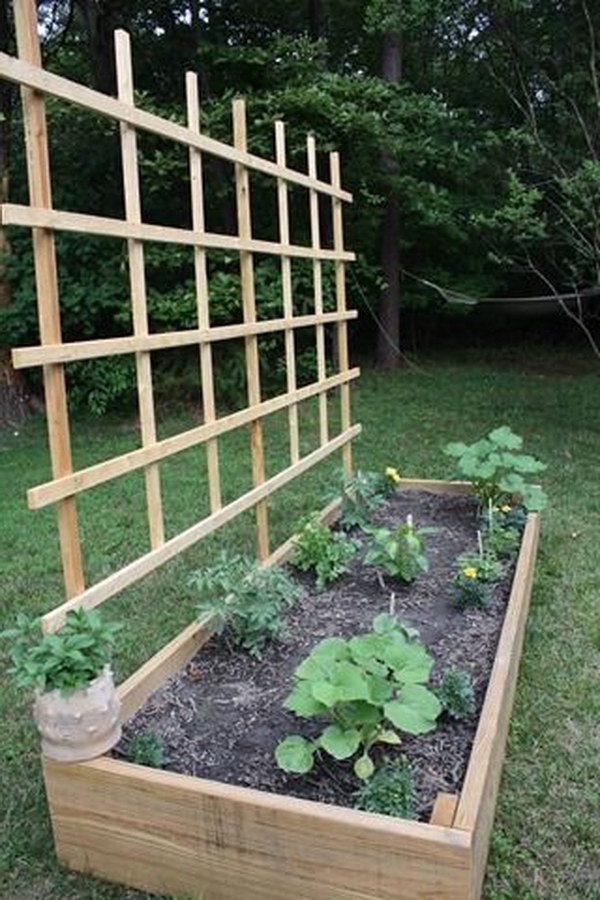 5. Trough Garden
It doesn't get much simpler than this!  If you just don't feel comfortable making your own garden box or don't want to invest the time, use ready-made troughs instead.  Many nurseries and home improvement stores will be able to help you find what you're looking for.  Source.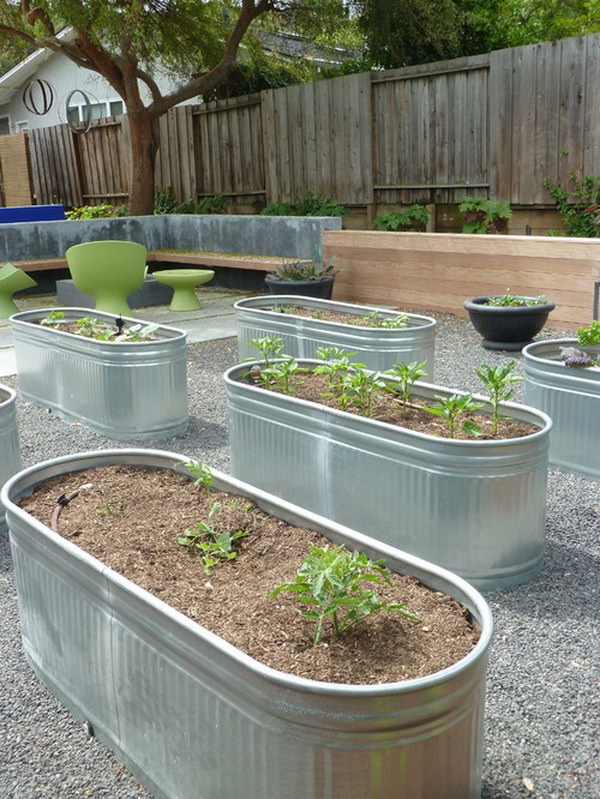 6. Wine Boxes
If troughs aren't the right fit for your yard but you like the idea of having pre-assembled boxes, go with wine boxes instead.  I love the look of the boxes all lined up.  It's nice to be able to keep each type of plant in its own box as well.  Read more from LLH Designs.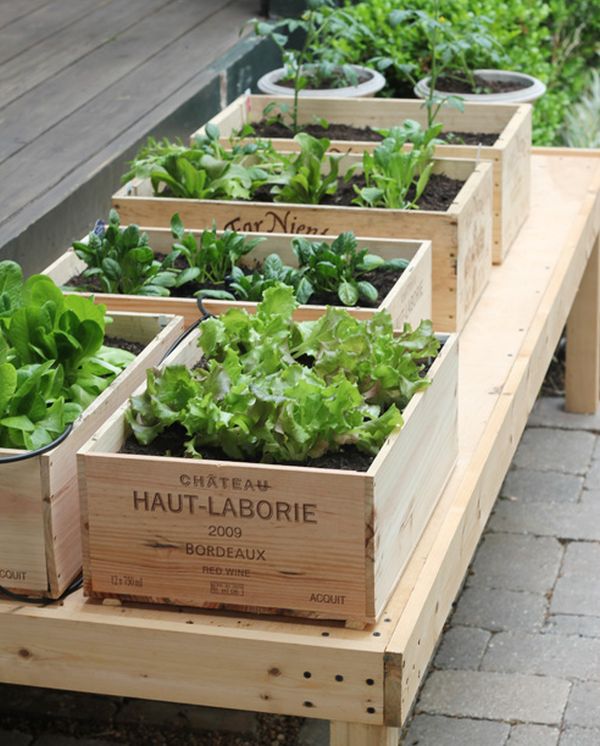 7. Half Barrel Raised Beds
This fast raised garden bed project is as easy as cutting water barrels in half and building a simple frame.  Check out Gardens All for the DIY tutorial.  I can see a pallet working for the frame as well.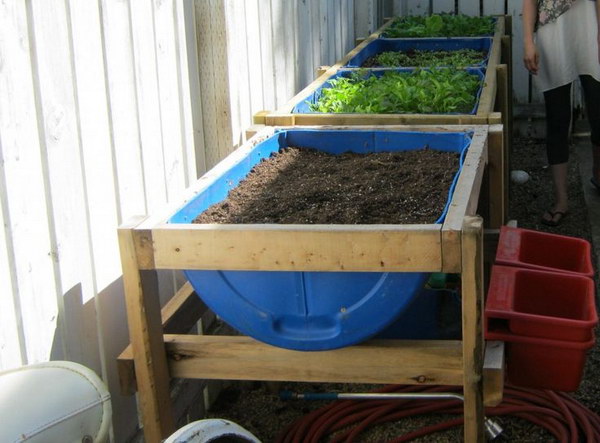 8. Spiral Herb Garden
Dirt.  And rocks.  That's it!  Spiral gardens are not only easy to create but they can also add some real beauty to your yard.  No wood, no cutting, no hammering.  Learn more from RecycleDawBlog.