Summer is quickly (and very sadly) coming to an end.  I have two weeks until I need to return to my classroom to start setting up for the new school year.  I always get excited for a new school year, but it's at this point in the summer that I start to feel a bit pressured to finish up my summer projects before time is up.  Cleaning the patio furniture and tidying up the yard are two of my bigger projects.  But I also have some minor touch-ups that need some attention before they become major touch-ups.  I've been looking into the best ways to get these jobs done.  Here are easy ways to repair home creaks and leaks.
1. Call Handy Andy
Give Handy Andy or Toolman Stan or whoever else a call for some help.  A bit obvious, I know, but if you're like me, you'll take some prodding to call in some help.  Also, for as much as I'm a DIY, there are just jobs that are too big and complicated for my limited skillset.  I know it can be hard to spend money on minor home repairs but consider the cost of repairs if the problem becomes worse… If you do decide to call in a repairman, try using this online handyman locator from Better Homes & Gardens.
2. Drywall Cracks
If you have cracks in your drywall, you'll want to get them touched up right away.  If left untreated, they can expand and cause additional damage.  To repair drywall cracks, you'll need to first cut away and remove any loose wall material.  Then apply paper tape over the crack using compounding material.  Spread a second layer of compound over the area to seal the job.  Get full details and instructions here.
3. Floor Cracks
I have some cracks on the floor of my garage as well as on my entryway tile where a mover dropped a large piece of furniture.  You might also find floor cracks in stone and other cemented areas/walkways.  Concrete cracks can often be filled with more concrete, but tile and stone flooring will require specialty resources. For a consistent look and feel, you may need to replace a few of the tiles or stones.  Check out this link to learn how to regrout tile.  All Garage Floors offers help for fixing cracked garage floors.
4. Squeaky Stairs
Squeaky stairs can be tricky to fix.  It's recommend that you repair them from underneath if possible and with extreme caution from above if you can't get to them from below.  Fixing stairs from above can threaten the design of your staircase.  It may be time to call Handy Andy if you don't want to compromise the integrity of your staircase.  Check out this helpful article from This Old House to determine if you can handle the job on your own or if outside help will be required.
5. Leaky Faucet
A little drip is no big deal, right?  WRONG! Dripping faucets may seem minor, but over time you'll pay (literally) for that wasted water. Furthermore, small drips can quickly worsen, leading to major leaks that damage cabinets and floors.  Click here for a step-by-step guide to fixing leaky faucets.
6. Leaking Toilet
I'm sure we've all heard (or experienced) a horror story of a leaky toilet.  Mine includes an upper level toilet valve breaking while we were out for the evening.  We came home to a waterfall coming through the ceiling light fixture in the main level room below the bathroom.  The damage was so extensive that it was more cost efficient to gut the room and do a total remodel.  Needless to say, it's best not to ignore even what appears to be a minor toilet leak.  DIY Network gives a guide for fixing minor toilet leaks on your own.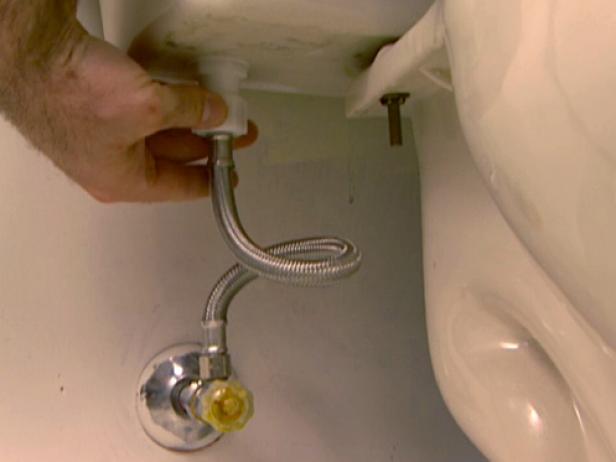 7. Leaking Roof
I truly mean it when I say I'm sorry to those of you with a leaking roof.  These can be a homeowners' worst nightmare! When undetected or untreated, leaky roofs can lead to serious mold and mildew throughout the home. Failing to repair a leaky roof can also compromise your home's structural integrity. It is recommended that you have a home inspector check your house every year or two to identify any potential problems around the house.  Again, while the cost of this service may be undesired, it can potentially save you thousands of dollars (not to mention that it'll give you peace of mind knowing everything is in good condition). Here's a guide to four ways to repair a leaking roof.  However, this is one repair I suggest getting help with no matter what.