Between neighborhood BBQs, family reunions, and Independence Day celebrations, there's a lot to decorate for this summer!  Here are some darling 4th of July DIY wreaths ideas to decorate your door for all that summer fun.
4th of July DIY Wreaths
1. Burlap & Denim
Fabrics don't come much more American than blue denim.  Couple it with alternating red and white burlap and your front door will be ready to fly high with Old Glory itself.  Idea from The Scrap Shoppe.
2. Medallion of Honor
Give your door the medallion of honor with this clever wreath idea from Martha Stewart.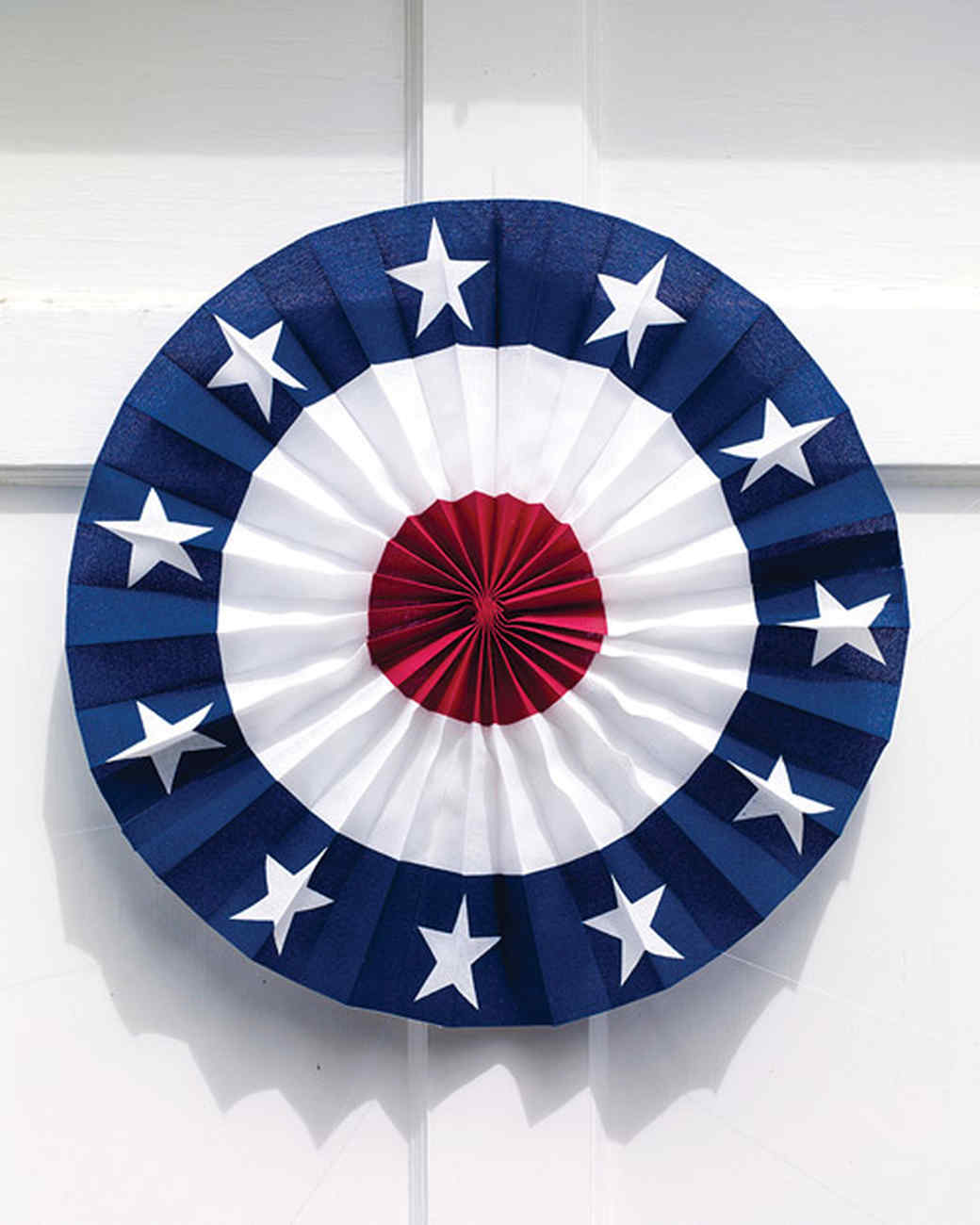 3. 4th of July DIY Wreaths -Red, White, & Bloom
Add some patriotic hydrangeas to a basic burlap wreath to give your door some rustic flower power.  So blooming cute!  Find the idea here.
4.  Get Ruffled
Get ruffled in all the right ways this 4th of July with this festive burlap wreath.  Find more information here.
5. Shining Star
Make your door a shining star this summer with a star on star grapevine wreath.  The silver and gold berries are the perfect touch for a touch of exploding fireworks.
6. Star Spangled Bandanas
Create your own star spangled banner with red, white, and blue bandanas.  Simply tie them around a foam ring or similar.  Visit Thrifty Divas DIY for the idea.
7.  Cute With Jute
It's not difficult to get wrapped up in this jute cord wreath for Independence Day.  After winding the jute around a straw wreath, add your choice of scrapbooking paper to make the crinkle flowers for a bit of festive color.  Get the full DIY instructions here.
8. Straight Round As A Pin
Finally a clothespin wreath that isn't small and wimpy!  I love the double layer for a strong, bolder look.  There's no need to be straight and boring this 4th of July when you can be well-rounded.  Source.
9. Flowers & Fireworks
Create a flower wreath with exploding appeal.  Made almost entirely of paper, it doesn't get much easier than this!  Go to Blooming Homestead for the DIY instructions.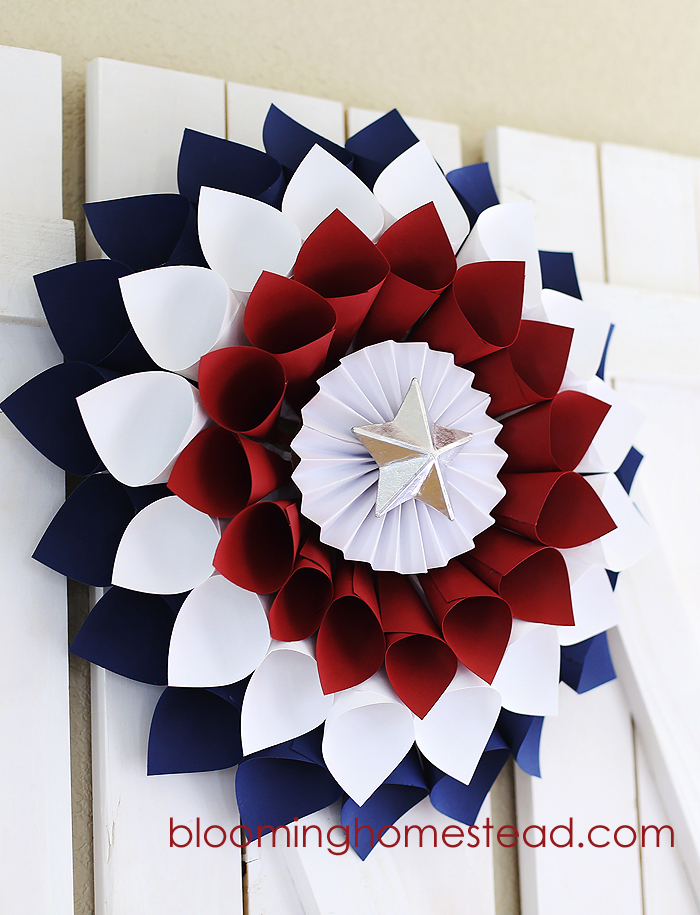 10. Stars.  And Stripes.
Spread twice the patriotic cheer with this fabulous double wreath look.  Make stars.  And make stripes.  What a great solution for a double front door!  Get more info from Mommy of GG.