1. Eye See You!
Keep an extra eye (or ten) on trick-or-treaters this Halloween with a creepy eye wreath.  Make the eyes out of ping pong balls.  Get step-by-step instructions to make this wreath from DIY Network.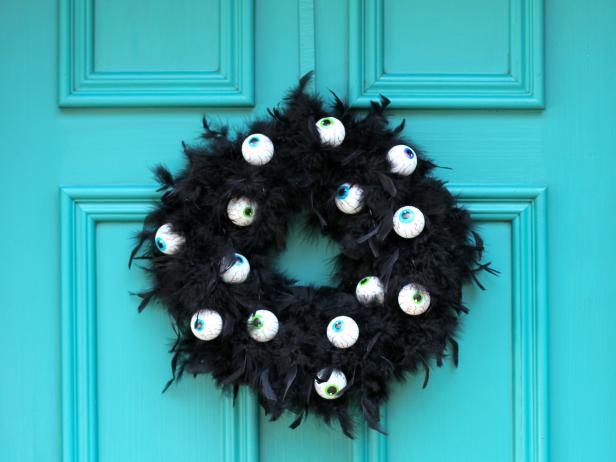 2. Ribbon Wreath
This whimsical wreath is a good combination of style and festivity.  I love the polka dot and stripe ribbons together!  Get the tutorial here.
3. Ribbon Wreath 2.0
Here's another ribbon wreath idea from Landee See Landee Do.  Simply find a variety of your favorite Halloween ribbons, cut, and tie around a styrofoam circle.  That's Hallow-easy!
4. Are You Insane!?
Inspire some downright terror on Halloween with a wreath right out of the insane asylum.  It really nails the idea doesn't it?  Tutorial.
5. The Raven
Be in search for the perfect Halloween wreath, nevermore!  This raven wreath really captures a "once-elegant haunted house" feel.  The glittery floral stems are a perfect touch!  DIY.
6. Spider Infestation!
Spiders certainly freak me out!  Take your favorite Fall wreath and adorn it with plastic spiders to make a perfectly creepy, crawly Halloween wreath.  Festive… simple… affordable… this wreath gets 8 hands way up!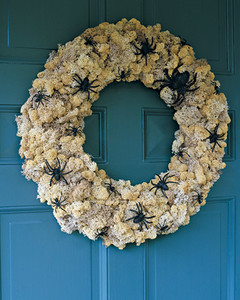 7. Snake Eyes
It'll be fun to slither this wreath up on your door for Halloween!  Get all the DIY hiss and details from Martha Stewart.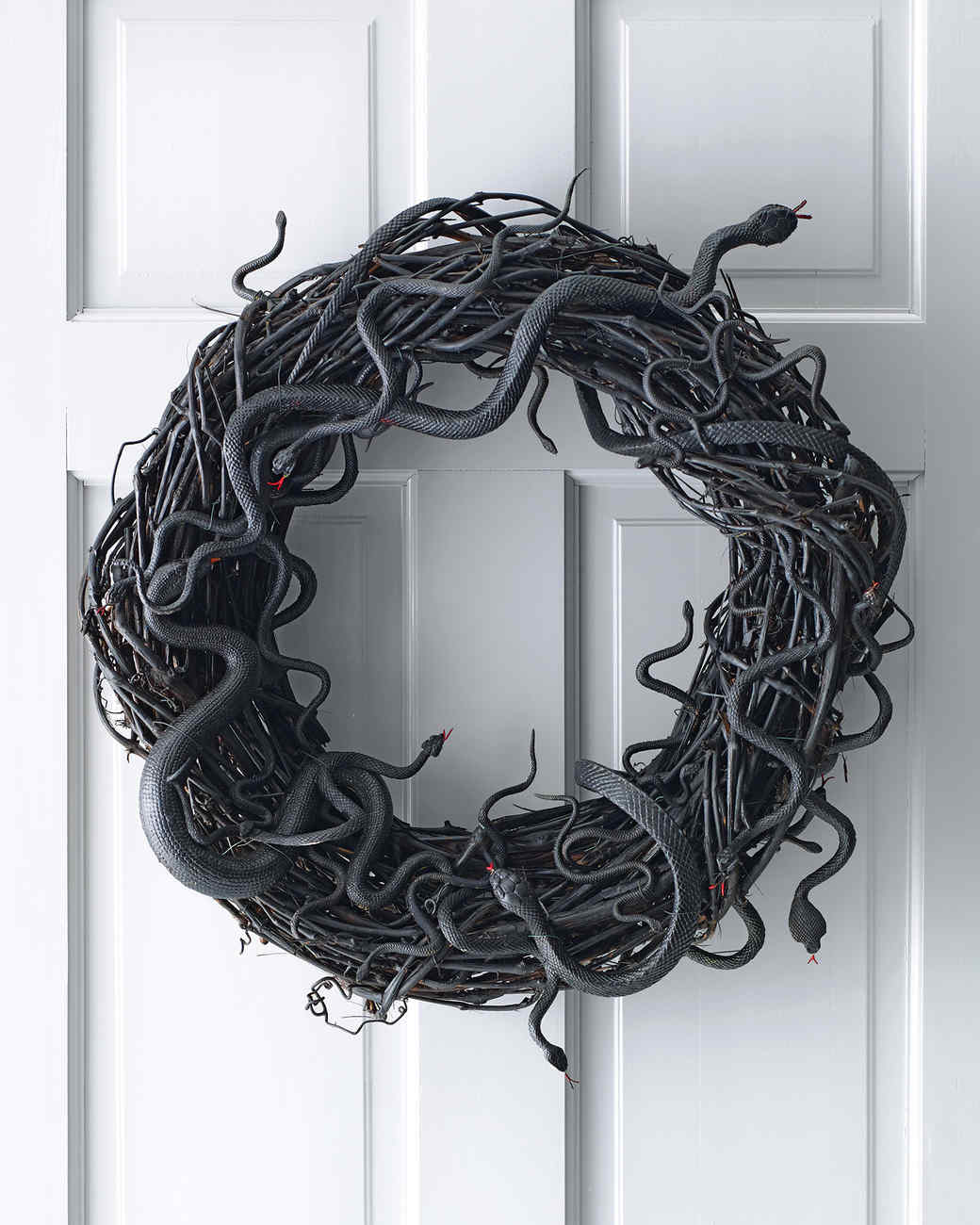 8. Witchful Greetings
How cute is this witch wreath?!  Cover a ring of styrofoam with striped socks and add the hat, legs, and broom.  The Crafty Sisters share more of the spooky details here.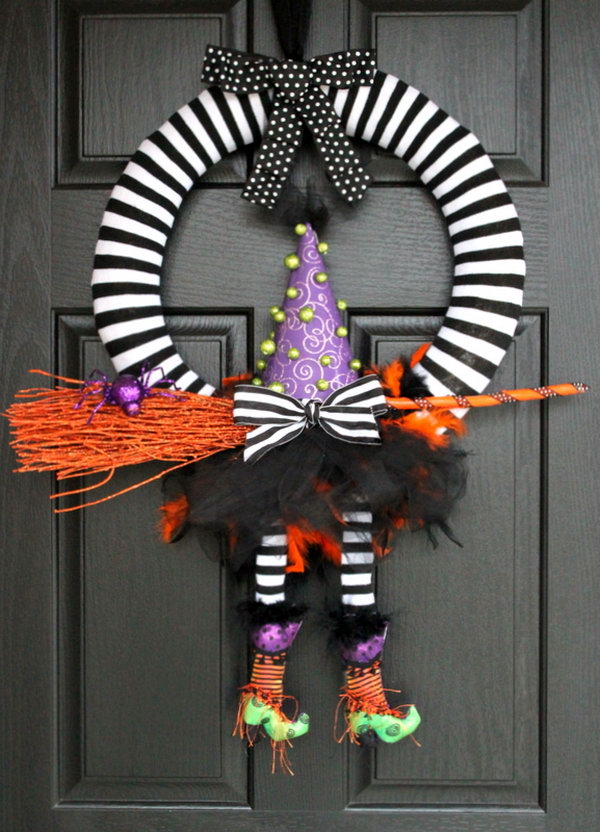 9. I Want My Mummy!
You'll have Halloween decorating under wraps with this mummy wreath!  The peeking eyes are the best part!  Tutorial found here.
10. Just Treats!
Let trick-or-treaters know you're home and open for some Halloween business with this candy corn wreath.  Find the free printable message and DIY tutorial from L'il Luna.