Concession Stand Ideas: Menu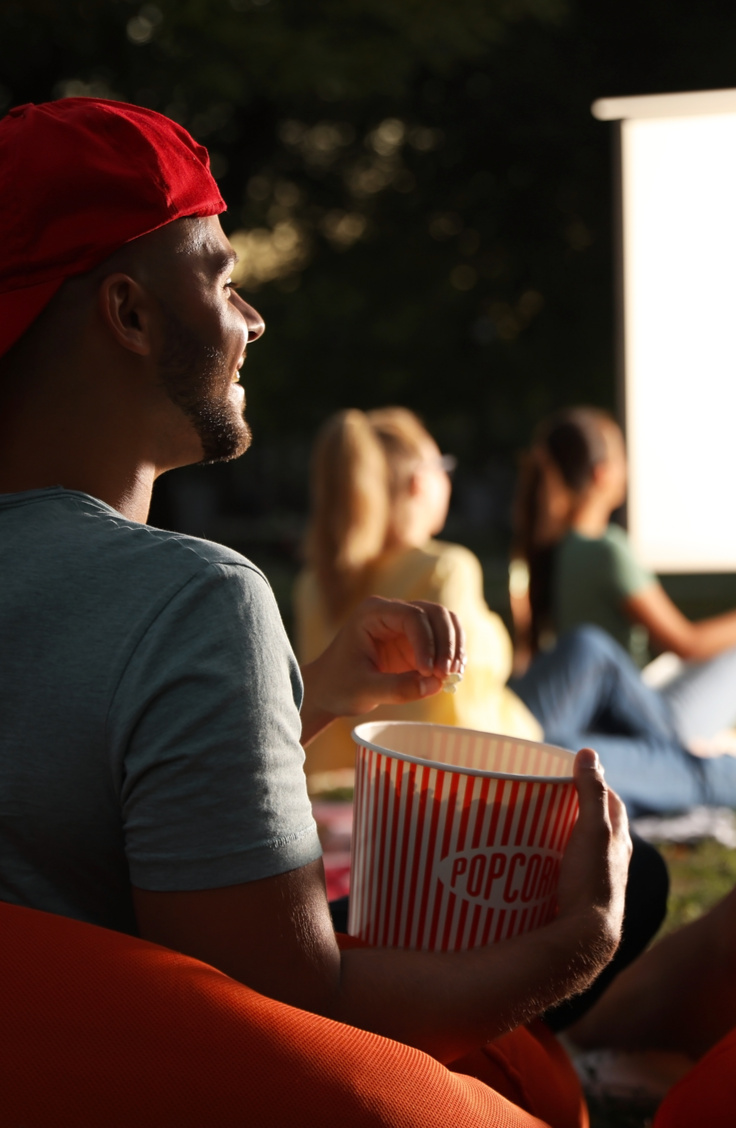 When it comes to the menu, you should definitely theme your food around your movie. You could make foods from the movies (hello, blue milk from Star Wars) or simply rename family favorites to give them new life.
Western
For example, if you're watching a western, you should try to serve items like "wagon wheel pasta salad", "Sarsaparilla" (root beer), "Hay Bales" (rice krispie treats), "Horse Feed" (trail mix), and more!
Space/Sci-Fi
If you're going to be watching a sci-fi/space movie, then think beyond the astronaut snacks. Instead, take family favorites and rename them. Perhaps a favorite soda becomes "rocket fuel", popcorn becomes "asteroids", and pizza morphs into a "UFO."
Retro
For this theme, throw it back to whichever decade your celebrating. If it's the 50/60's, maybe include milk shakes and fries. If it's the 80's, break out the pixie sticks, push pops, nerds and more!