Burlap is such an amazing fabric!  It gives such a sense of elegance without compromising "hominess" and comfort.  From planning a wedding, remodeling a home, or decorating a classroom, here are 10 beautiful things to do with burlap.
1. Silverware Sleeve
These silverware sleeves would be a classy finishing touch to a wedding dinner table or other gathering.  The flower can be made with any color and fabric best meets your needs.  Tutorial found here.

2. Tin Can Organizers
Transform your office space from blue collar drab to burlap fab with these burlap tin can organizers.  Teachers would appreciate these as a gift for their classroom as well.  Source.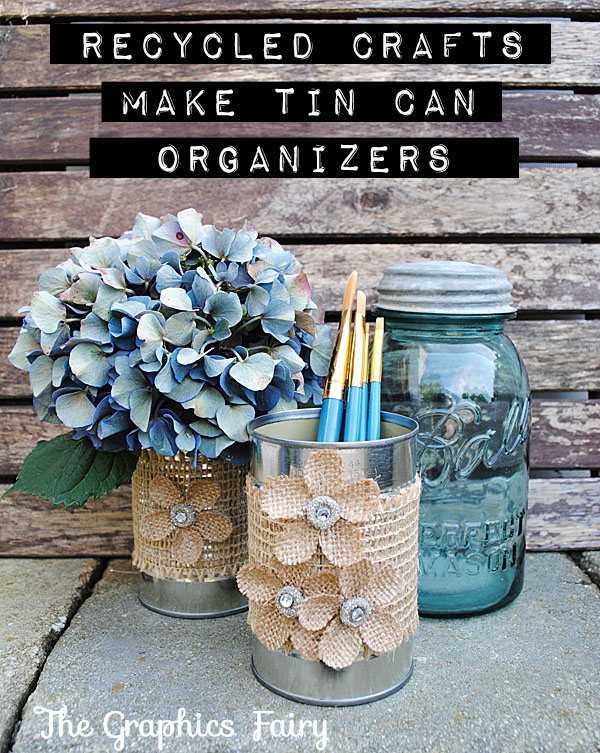 3. Banner
Burlap banners are fun decor for any party or event.  This Halloween banner is spooktacular for All Hallow's Eve!  Write out any message for your next party or event.  Learn how here.
4. Table Runner
Great for cottage- or farm-style homes, this burlap table runner will add some character to your dining table.  DIY Joy shares more information here.
5. Wall Frames
Of course you want the picture to be the star of the show, but sometimes white backgrounds in picture frames are just too… well, white.  Keep a neutral tone but lose the emptiness of white with a burlap backing in your picture frames.  Click here for the tutorial.
6. Burlap Ottoman
Reupholster an old ottoman with burlap for a new, fresh feel.  Liz Marie Blog walks you through the simple process.
7. Burlap Cork Board
You know all those loose papers, envelopes, and other important items you have scattered all over?  Keep them all together and give them a new home with this burlap cork board from Uncommon Designs.  This would also make for a great gift idea.
8. Magazine Rack
Keep your magazines off the table and out of your way with this burlap magazine rack.  I can see these working really well in a waiting room setting too.
9. Window Shades
I have burlap window shades in my kitchen and I absolutely love them! I wanted the job done right, but it's too bad I didn't see this DIY tutorial from Remodelista before making that decision. I wish mine had only cost $20 per window as well!
10. Burlap Placemats
Make custom place mats for any gathering or occasion.  You can have this project done in an hour or less.  Learn how right here.