1. Stop vacuuming
Grab yourself an iRobot – really. This little guy quietly runs around your house all day cleaning your floors. Then tucks himself in at night on his docking station to recharge. Eliminate your need to clean the floor and buy this thing.
2. Get Your Spice Drawer Under Control
Sickened every time you pull open the spice cupboard or drawer? Well my friend, now is a good time to do something about it. So many companies like Houzz have solved this problem for you with great organizational tools – what are you waiting for?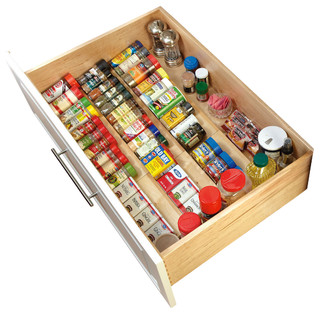 3. Start Your New Fitness Routine
Quit waiting! I know you're making plans to create serious changes in your body this new years…but stop waiting. Start exercising, eating better, and getting healthy now, not tomorrow.

4. Plan Your 2018 Vacation
Get it on the books, request the time off of work, and start the savings account. Giving yourself a vacation to look forward to is a great way to tackle the new year.
5. Send Yourself Something Special Every Month
Join some kind of club that sends you treats every month! Whether it's wine, cheese, or steaks, it'll sure brighten your smile when that package comes in the mail.
6. Plan More Activities With The Kids
Crafting with the kiddos is an all time favorite. Bring more joy to their day, as well as your own, by setting aside time to connect and create together.
7. Prep Your Garden
No need to run outside and start tilling the frozen ground. But making a plan for what you'll be planting this spring should happen during the cold months of winter. This way you'll be ready come February/March to start seedlings indoors.
8. Get Out And Try New Things
It's easy to remain stuck in the same routine year after year. If you're tired of working all day, cleaning all night, paying bills, and fulfilling responsibilities, schedule time for yourself and loved ones to live on the wild side more often.
9. Learn To Cook (More)
Even if you already know a thing or two about cooking, try expanding your palate with new recipes from around the world this next year! You never know where your food will take you…

10. Adopt A Pet
Fewer things will bring your life more meaning than spending it in the service of others – including animals. Save a life in 2018 and create a friendship you'll cherish for the years to come.