Homemade Lotion Bar Recipe 03: Non-Beeswax Lotion Bars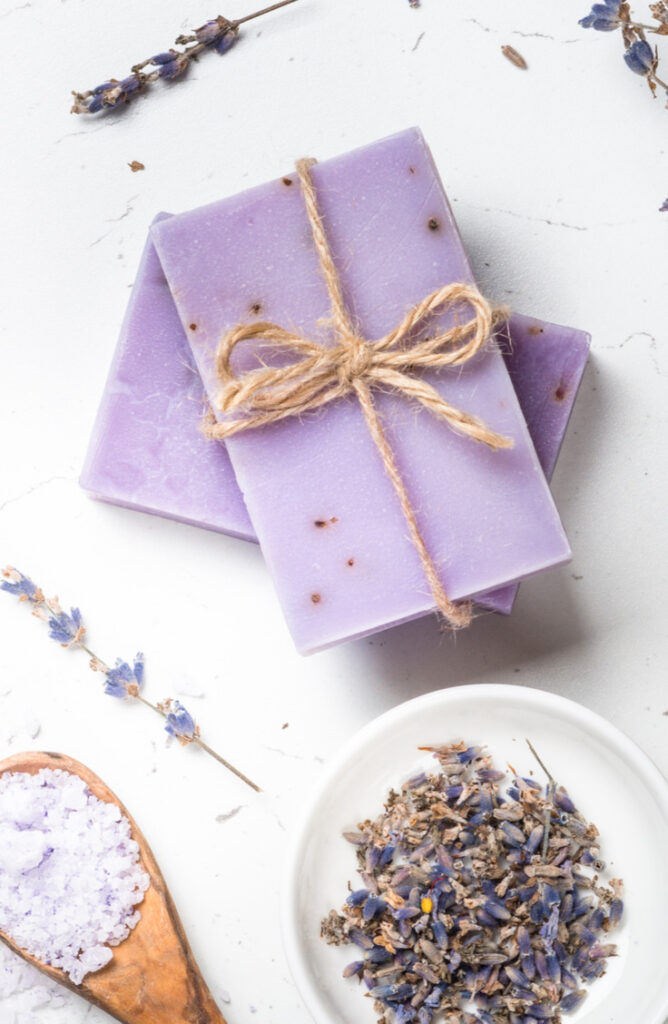 If you're looking for an organic lotion bar, then this recipe is for you! It doesn't use beeswax, which means it absorbs into your skin easier.
Ingredients:
2 tbsp. cocoa butter
1 tbsp. refined shea butter
1 tsp. safflower oil
5 drops lavender essential oil
5 drops frankincense essential oil
5 drops rose geranium essential oil
Directions: Begin by filling a double broiler with water or placing a glass jar in the middle of a saucepan with a few inches of water. Next, melt the butter and oil while stirring constantly. Then stir the ingredients together until they are combined and creamy. When the butter and oil are combined, remove from the heat and stir in the essential oils. Last, pour the lotion into the molds of choice and place in the fridge for an hour. This recipe makes two solid lotion bars!