Homemade Lotion Bar Recipe 01: Chocolate Chai Tea Coconut Oil Lotion Bars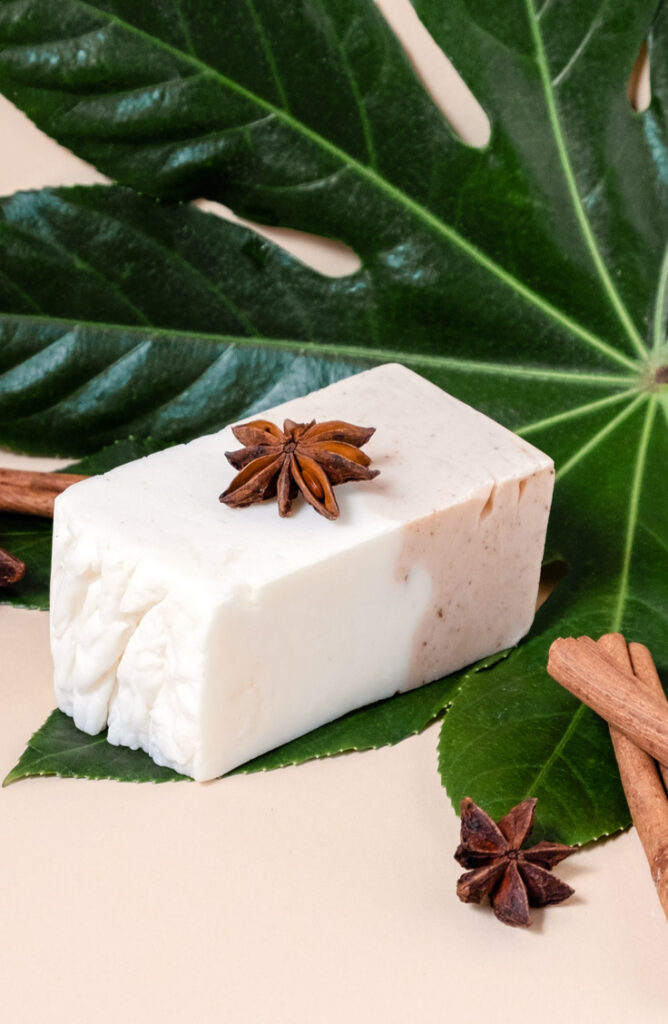 This lotion bar is perfect for your tea lovers! It has warm notes of cocoa and chai tea. The coconut oil ensures the lotion is ultra moisturizing, and the spices lend it a soft fragrance.
Ingredients
1/3 c. coconut oil
1 1/2 tsp. cinnamon
1/3 c. cocoa butter
1 tsp. nutmeg
1/3 c. beeswax
Directions: Begin by filling a saucepan with 2-3 inches of water. Place a glass jar (like an old mason jar or small glass bowl) in the middle of the pan and bring the water to a soft boil. Next, add all of your ingredients to your jar and stir until they are combined and the mixture is smooth. When the lumps are gone, pour the melted lotion into the molds and allow to cool. You can put them into the fridge if you're in a hurry!