Family Movie Night: Bucket List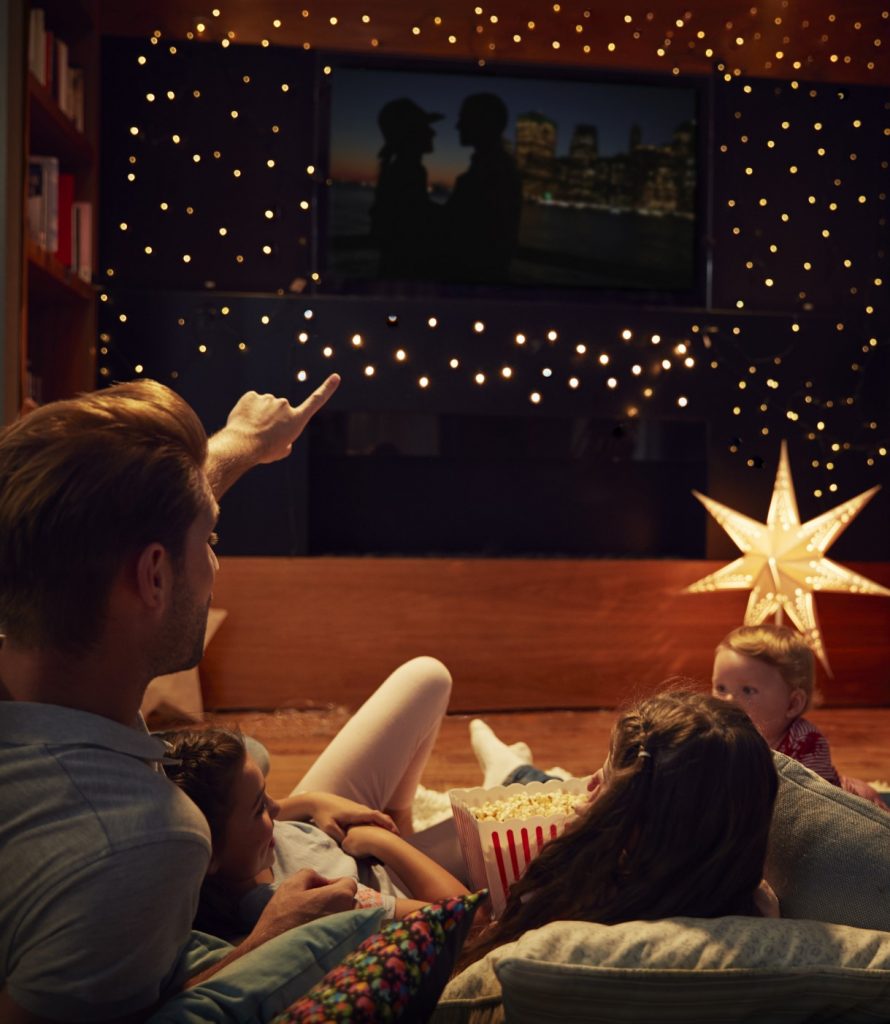 If you're trying to make your movie night the best, I've got a bucket list for you! This list is meant to keep people interested and engaged when a movie night routine can get a little drab. The most important ingredient to make a movie night the best, is to have fun while you're making memories together.
Make a fort to watch the movie in
Take a drive and watch a movie in the great outdoors
Make a movie theater in your backyard
Watch a movie in the bathtub! Fill it full of blankets and pillows.
Make a themed snack that pairs with your movie (cauldron cakes with Harry Potter, Blue Milk with Star Wars, etc.)
Place a mustache/kiss lips on your tv. Every time a character lines up with the mustache or lips, pause the show because everyone has to run a lap around the backyard or do a dare.
Movie Night Bingo: Make a bingo card for the movie with words/people/places. Whoever wins Bingo first gets a prize! Grab some Bingo cards here.
Make a Movie-related craft: if you're watching The Lego Movie, have a Master-Builder contest. For a movie like Goonies, have a scavenger hunt!