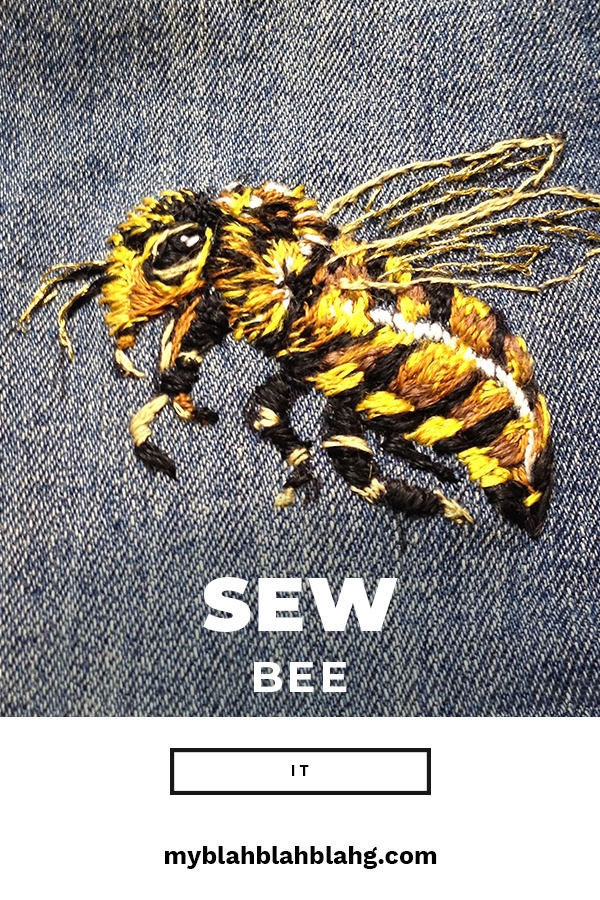 I love to sew! And while I'm by no means the best at it, I think I've improved drastically over the last few years! I mean, I think so anyway, I'm not quite sure if my kiddos would agree with that statement…My Mom taught me everything she knew about sewing, she even passed some of her traditions on to me, as well! For example, each year on the first day of Spring she'd welcome the season with a bee-themed sewing craft. Some years it was a tablecloth, others a cross-stitched masterpiece, she never missed a season! She passed her love of bee sewing patterns on to me, and I too make a bee-themed craft to welcome the warmer weather. If you too like to sew up a craft in order to welcome in the new season, try one of these bee patterns for Spring.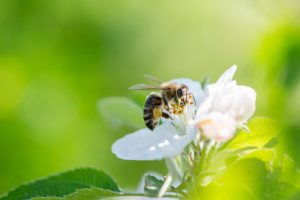 Bee Kind Crosstitch
We could all use a reminder like this every once in a while! And it's even better when the thing reminding you is a cute cross stitch wall hanging, or you know, not your Mom (or so my kids would say). This pattern is available for sale on Etsy.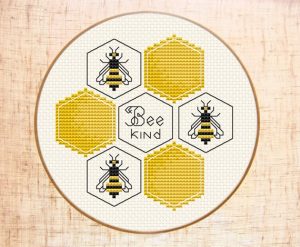 Device Holder
I take my iPad with me pretty much everywhere I go, and I get nervous to store it in my purse where it could get scratched by some unknown object. Though I could put a heavy duty screen protector on, I like the sleekness of the iPad without one in my hand. The perfect compromise is this bee-themed iPad sleeve. Isn't it adorable? Find the pattern on Pinterest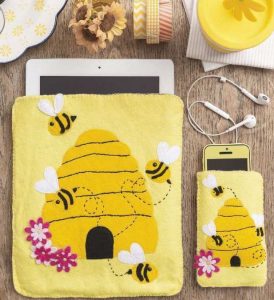 Stuffed Bee
My daughters loved helping me with these miniature stuffed-bees! Though we didn't make them with a use in mind, all of my kiddos eventually found a use for them. You could even opt to fill them with rice for an adorable microwavable heat pack. Image and project from Pinterest. This is one of the easiest bee patterns for Spring.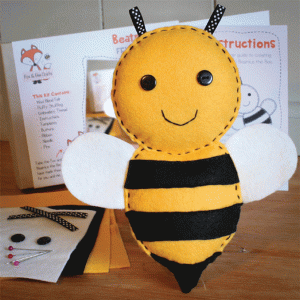 Hive Cross Stitch
When I think of Springtime, I think of beehives, flowers, and (finally!) green tree leaves! With those things in mind, doesn't this pattern instantly make you think of a warm Spring day?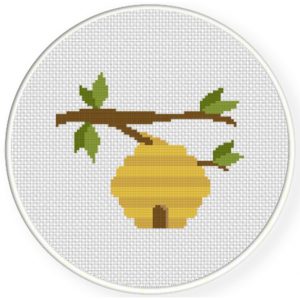 Image from Daily Cross Stitch
Bee Mine Embroidery Pattern
This is such a cute bee pattern for Spring! I think embroidery is a bit easier than cross stitch, and this pattern is just too cute. This cute pattern requires only a few stitches and I think it would make for a super cute gift. Maybe this will be my Valentines Day gift to my husband! Sewers can find the pattern here.