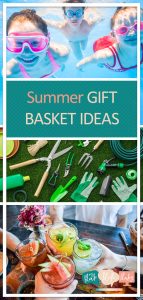 Brighten up your neighbor's day with easy-to-make summer gift basket ideas! Stocked full of summer necessities, this basket will make anyone love summer, even if they hate the heat. It's time to make someone a summer-believer, let's go get some summer gift basket ideas! Read on to see a few of my ideas to fill your summer gift basket up with!
It gets hot in the summer time and hot beverages don't do a single bit to help with that! Keep your drink cold with an insulated tumbler. Your gift basket recipient can take their tumbler out while exercising or just lounging by the pool.
Suns out, toes out? You betcha! If you know their size, pick up a set of flip flops at Old Navy or Amazon! One person can never have too many pairs!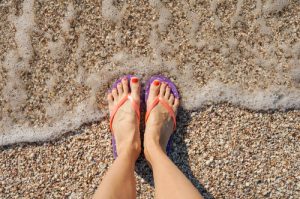 Just like flip flops, you can never have too many pairs of sunglasses! It can be tricky to gift someone a pair, but even if they hate them, they're cheap and kids love ANY sort of sunglasses!
Got a pal with a green thumb? I'm sure they'll appreciate gardening supplies! I find that gardening gloves are the easiest to stash in a gift basket, but you could even make a small spade work! If you're feeling generous..add a seed packet or two.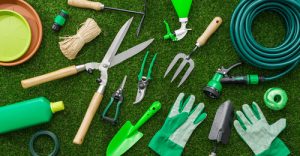 Because it should smell like summer indoors AND out!
You know, I get why this seems like a super silly gift. But I can bet you that SOMEONE your recipient knows would love a brand new set of swim goggles! It IS helpful to see underwater, after all.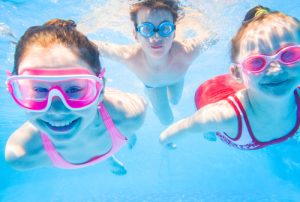 I'm convinced that anyone, regardless of their age, finds bubbles fun! I add them to any gift basket of mine, because, why not?
Pool floats are fun to play on and they photograph exceptionally well!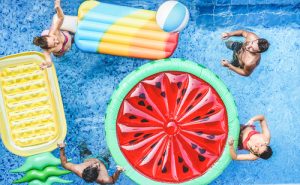 Because the air gets dry and sunburned lips sting!
Mixed drinks summer even more tasty! Stash powdered lemonade, iced tea, or Kool-Aid into your basket for a tasty and refreshing treat. Plus, they'll have a tumbler to go with it!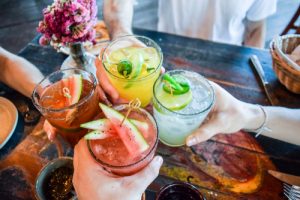 You can find small succulents at Home Depot for around $5. They usually come in an adorable pot, and their resilience makes them a great gift-basket addition!
Buy bug spray for your summer gift basket ideas, or make your own using a mixture of essential oils! Mix  lavender, lemon, rosemary, geranium, and citronella together with witch hazel, water, or rubbing alcohol for an all-natural bug spray recipe. Make sure that you give the recipe to your neighbors, just in case they have a family member who is allergic to one of the ingredients.