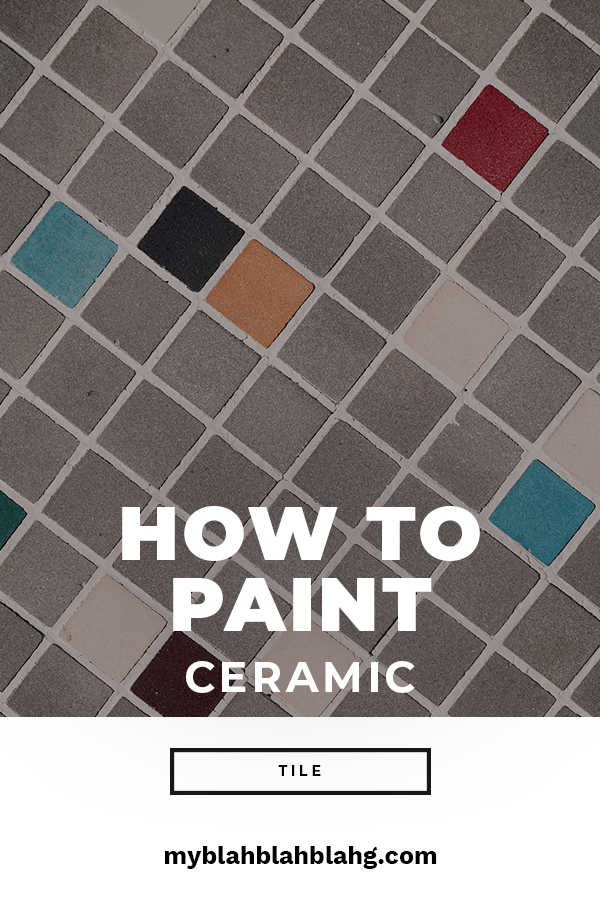 Who knew that you could paint ceramic tile? Re-tiling an entire bathroom, backsplash, or countertop takes a ton of time and can be super costly. Instead of spending all of your hard earned money on new tile flooring, learn to paint ceramic tile instead! Keep reading for my how-to guide!
Here's what you'll need: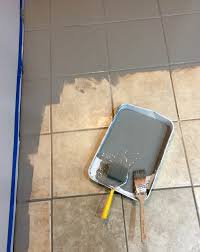 Step One: Time for the prep work! Clean your tile thoroughly with a heavy duty tile cleaner. Pick a cleaner that is abrasive.
Step Two: Assess the condition of your ceramic tile. Repair any grout or chipped tile if need be.
Step Three: Next, it's time to remove that slick coating so the paint has something to adhere to. Use your orbital sander (if you have one!) or 220 grit sandpaper.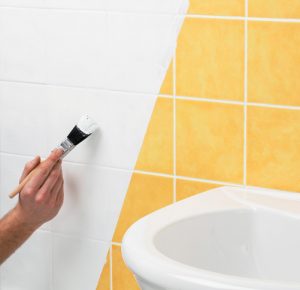 Step Four: Sanding is tough, and dirty work! Clean your tile again with the heavy-duty tile cleaner. Make sure you remove all of the dust, or it will affect the outcome of your finished product!
Step Five: Once your tile is dry from the second cleaning, apply the primer to the tile. Work slowly, and throughly making sure that everything is even.
Step Six: When dry, lightly re-sand with 220 grit sand paper. Now you can apply your paint. Apply in long, even strokes. Start with thin layers, and you can darken the paint as it dries.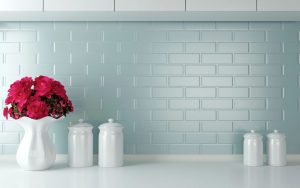 Step Seven: Use a high-gloss alkyd for the top-coat of your painted ceramic tile. As with the paint, apply lots of thin coats rather than just a few thick coats! Wait until each coat is fully dry before moving on to the next ones.
Step Eight: Enjoy your tile! Easy peasy, right?