Make any farmhouse sign to match your farmhouse decor for your home with this simple idea: print out the lettering, create your own stencils, and paint! Just a few ideas – "Home Sweet Home", "Bakery", or "Market Place".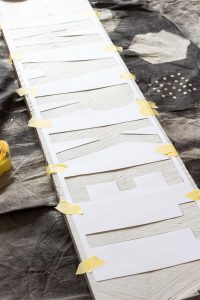 Print out these free printables for your food storage. Storing flour, sugar, salt, oatmeal, rice, beans, or anything else in mason jars is an easy way to organize while adding to your farmhouse decor. These DIY labels are easy to print and secure to your storage jars.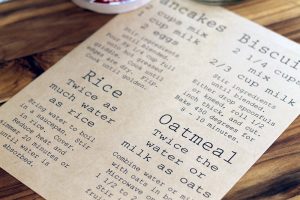 This display of apples and chalkboard scream DIY farmhouse decor! It's an easy DIY project and you can often find faux fruits like these deep red apples at any local craft store. The frame is also cheap and easy to find at a thrift store. So all-in-all, you're looking at a pretty inexpensive farmhouse decor DIY that looks like a million bucks.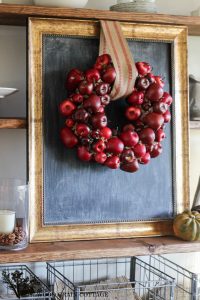 Pick up a super cheap wardrobe mirror at Walmart or order it online from Amazon. Then, find some scrap wood at the scraps pile at Home Depot and you can DIY a farmhouse styled mirror for any room in the house.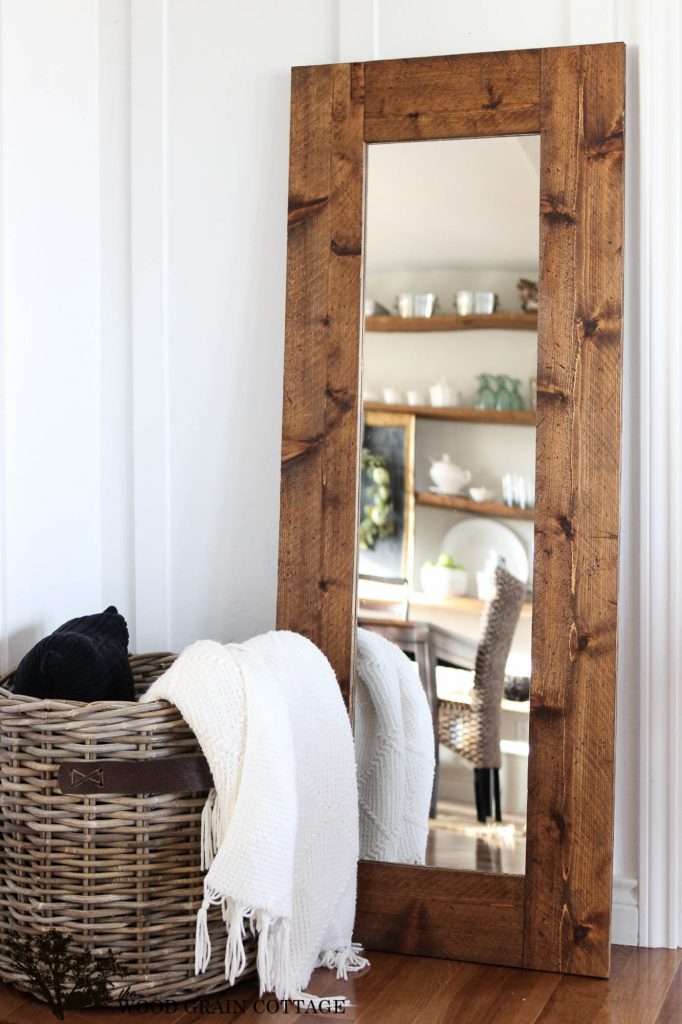 Never pass up an old window! These days they are a bit harder to find. But even if you know someone replacing their old windows, it's worth snagging a few that they're throwing out. If you find a window pane that doesn't look so rustic, you can easily antique the frame. Then use it in your home, on an entry table, hang it on the walls, or use it as a photo holder!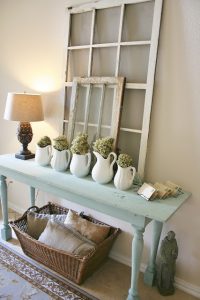 Mounting old hardware to a weathered piece of wood is the oldest farmhouse decor DIY in the book. These cute faucet knobs make for a great bathroom supply organizer. You can also use something like this for a coat hanger in the entryway!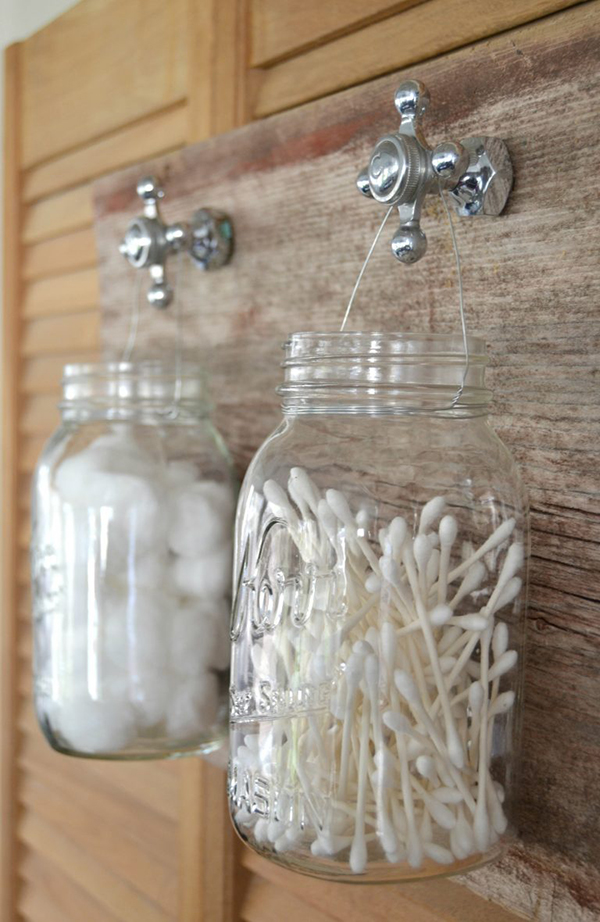 Exposed wooden beams and shelving made from earthy, unpolished wood are great farmhouse decor tools. When you're considering what to put on your walls, think shelving. It adds a visual appeal as well as a functional purpose.

These curtains are hung with care, but definitely in a more creative way than a simple curtain rod. You can find all the supplies to make this curtain hanging board at your nearest thrift shop. Really, because anything can be antiqued and spray painted. So get creative the next time you're walking around the Goodwill!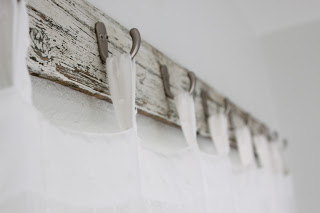 Resources for this DIY farmhouse decor post include: