Tie dye is a super fun craft for any age. And with the numberless options of items to tie dye, you'll never get bored of this fun activity. From tying your knots, wrapping rubber bands, dipping into the die, and finally getting to see your finished product, it's a fun creative, easy craft for all.
"What can you tie dye", you ask?
Socks
Shirts
pajamas
bedding
table cloths
 curtains
towels
dresses
underwear
headbands
(…just to name a few examples!)
To start your tie dye project, gather your supplies.
Whatever you'd like to tie dye
foil pan and cooling rack
Step One: Start The Twisting
Take your item and begin to twist. The more twists you make, the intricate your tie dye pattern will be.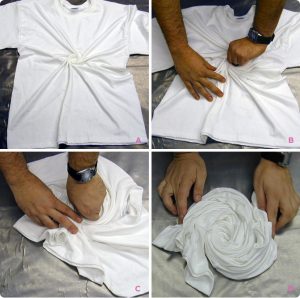 Step Two: Start Rubber Banding
Wrap your twisted sections with rubber bands to hold into place.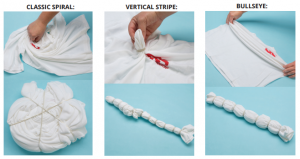 Step Three: Prepare Your Work Station
Mix your dye in your squeeze bottle. Then set cooling racks in your foil pan. Place items on top of the cooling racks.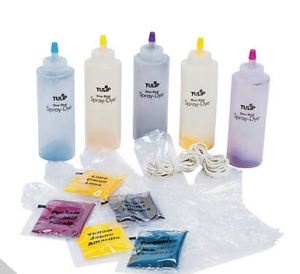 Step Four: Start Dying
Drizzle your dye over sections of your twisted shirt/socks/sheets/etc.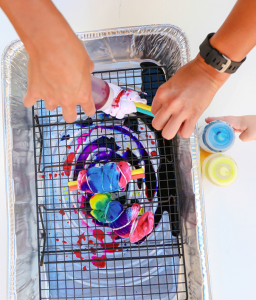 Step Five: Repeat
Repeat for more intricate color combinations.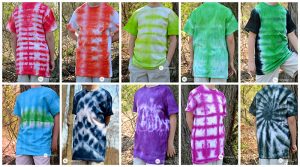 Step Six: Start Rinsing
Once you are done adding dye to your project, rinse under the faucet with hot water until the water runs clear.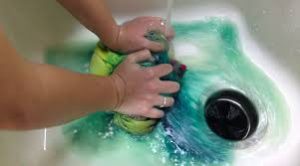 Step Seven: Start Washing
Wash your tie dye project in the washing machine on the hottest cycle all by it's self to avoid colors bleeding into other clothing.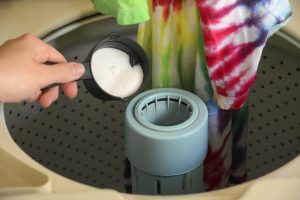 Step Eight: Start Wearing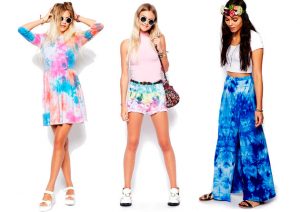 I found my tie dye DIY resources from the following:
ilovetocreateblog.blogspot.com