1. Take all the kiddos on a Saint Patrick's Day treasure hunt.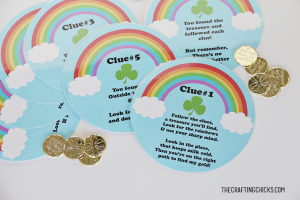 2. Turn on the tunes and play musical shamrocks.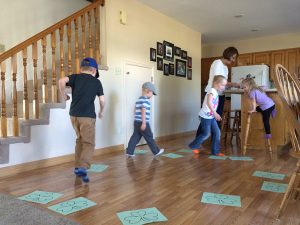 3. Keep you eyes pealed for the items on the squares! Get everyone involved in Saint Patrick's Day bingo!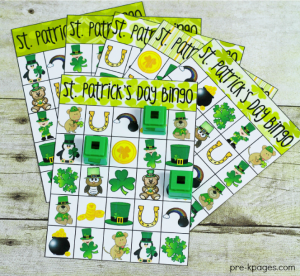 4. You'll kids will love bobbing for lucky charm "marchmellows!"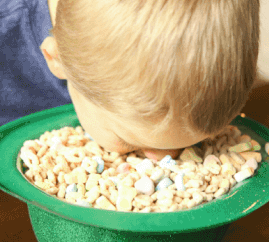 5. See who's the fastest at stacking their marshmallows with chopsticks!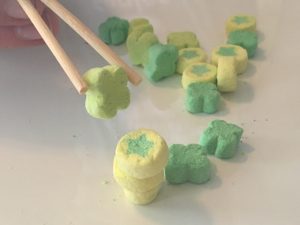 6. Have everyone make their own Irish balloon rocket and see whose leprechaun wins.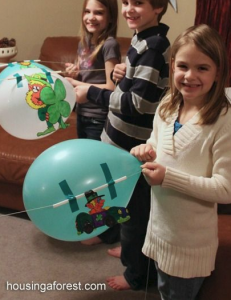 7. Play the rainbow math game for a bit of a challenge.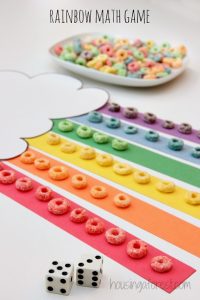 8. Find and rhyme these wordy shamrocks.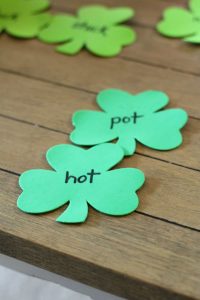 9. Get all the wiggles out with this game of leaping leprechauns.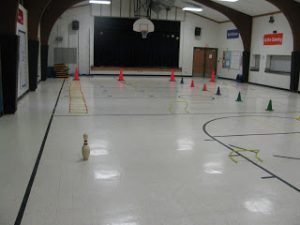 10. Create this sticky space for your kids to turn you wall into a work of Saint Paddy's Day art.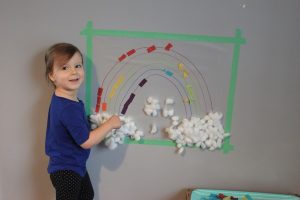 Resources
Welcome Spring with these other projects and party ideas from My Blah Blah Blahg
10 Adorable DIY Gender Reveal Party Invites