1. DIY Yarn Bowl
Stop that yarn ball from running away from you!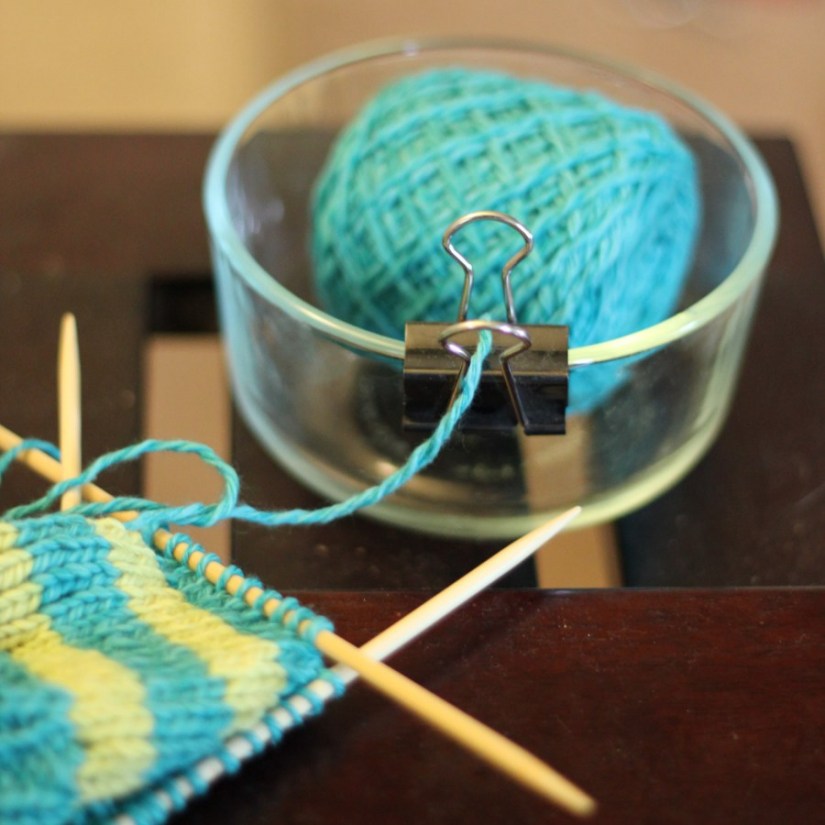 2. Cover Sharp Ends
Avoid jabbing and poking innocent bystanders with your knitting needles.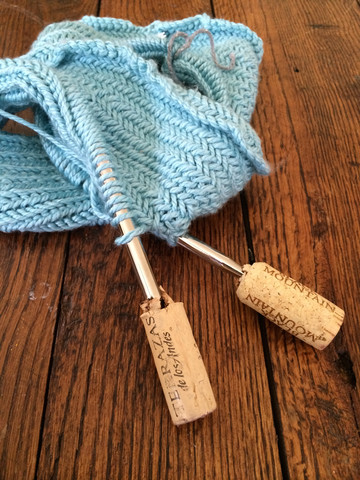 3.Simple PomPoms
Attach these little cuties to your knitted crafts for easy flare.

4. More Easy Yarn Holders
Use a thick knitting needle and pierce it through an empty cereal box for an easy yarn holder.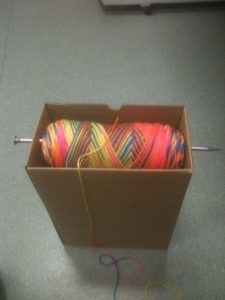 5. Yarn Stranding Guide
New knitters can forgo the struggle of maintaining their yarn strands with these great guides!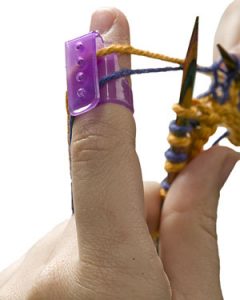 6. Measure On The Go
Away from home and need to know a measurement for your knitting? Get this app.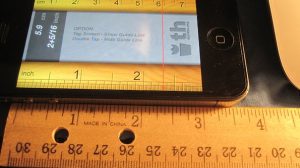 7. Starter Projects
If you're just learning how to knit, start with these simple tutorials.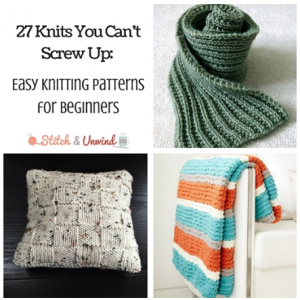 8. Understanding The Lingo
Have you been researching simple knitting patterns only to realize you don't know how to even read the instructions?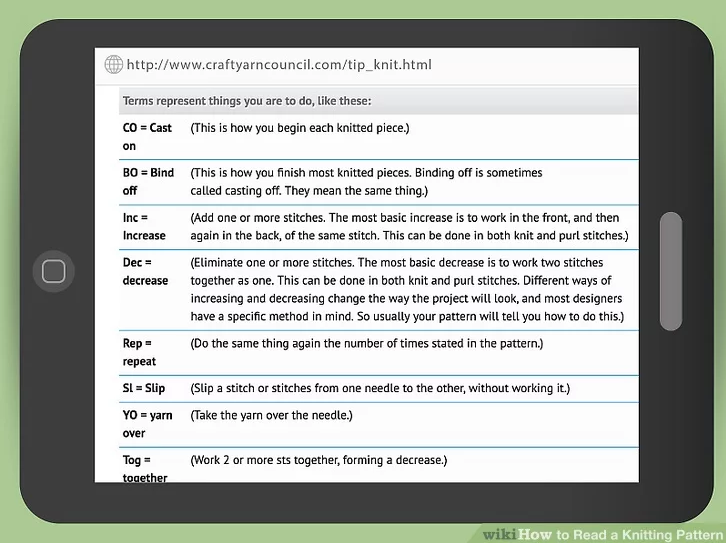 9. Guaranteed Nice Edges
Use an easy chain slip stitch to create a neat and organized edge to your project.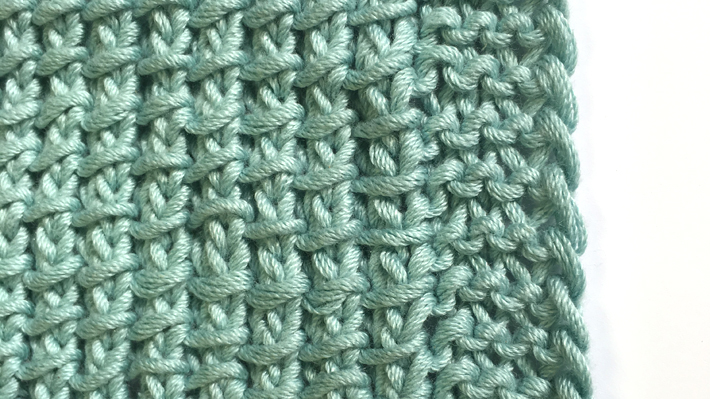 10. You're Allowed To Cheat
Research tips for tried-and-true knitting advice online.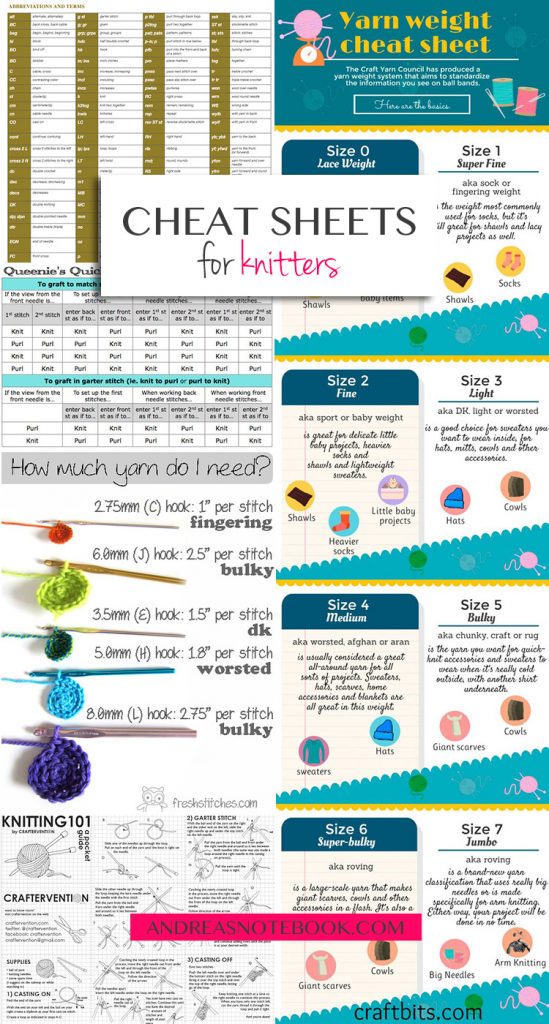 Find more knitting cheats (and sometimes the sheets are included!) at these websites. It's where I got some of my tips and tricks:
But since you're here…don't leave just yet! Check out these other DIY tutorials:
12 K-Cup Crafts for Christmas