Tie Dye Something You're Sick Of
Gather up old threads that fit well but never make the cut for outfit assembly. Tie dye them for some fun and we bet you'll want to wear them when you're done.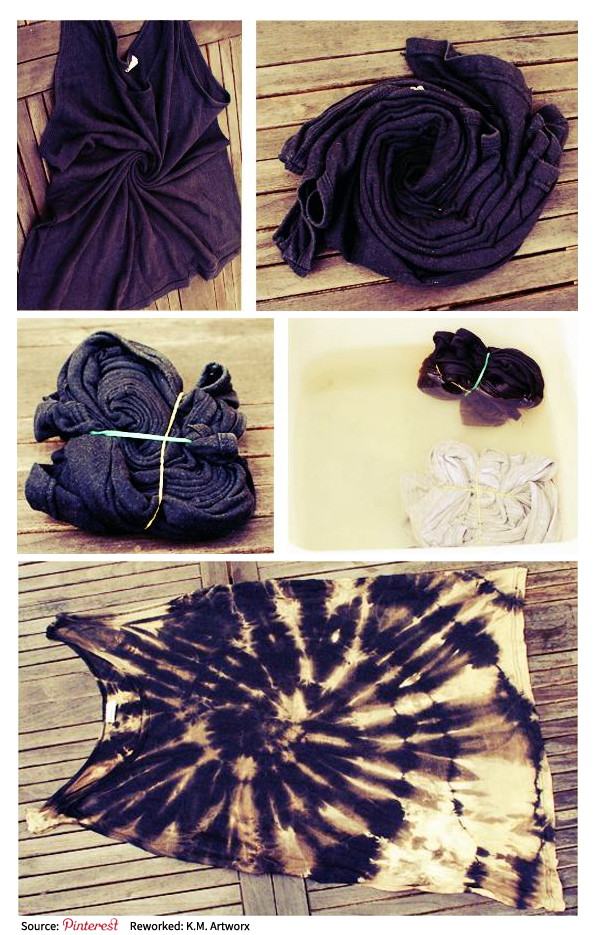 Bleach It Back Into Style
Have a few button down shirts from that denim boom a few years ago? If you find yourself not wearing them anymore, give them a little pick-me-up with a simple dip dye into a bucket of bleach.

Shrink The Style
Turn clothes you've stopped wearing into clothing for humans with tiny arms and legs.
Put Your Clothes To Work
How about your clothes do a little work for a change? Turn an ignored sweater into a bag for toting all of your girly good around.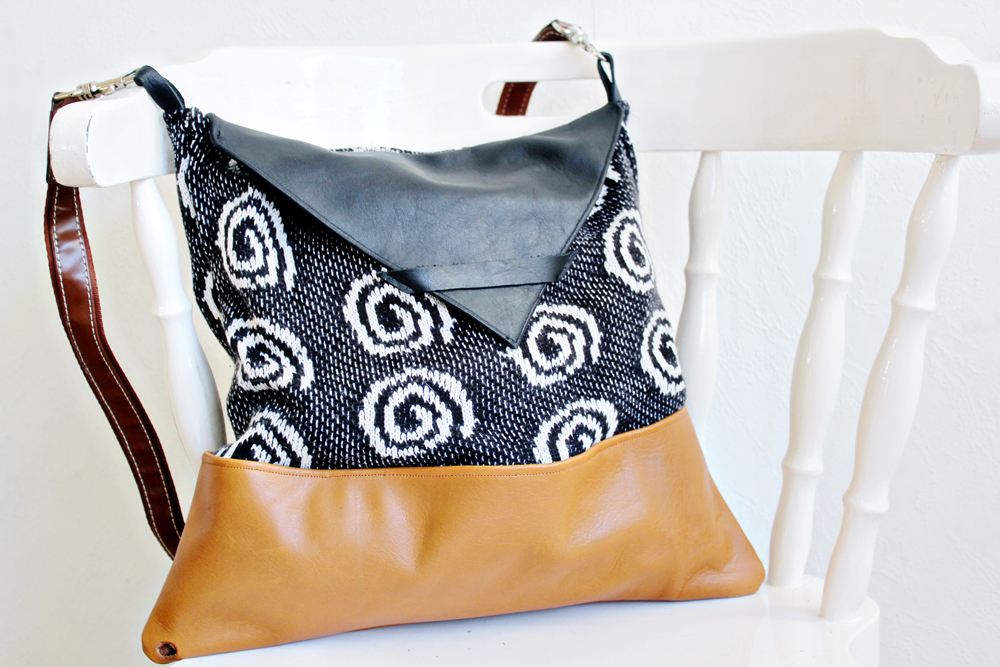 Turn A Tee Into A Scarf
As the summer comes to an end and your arms are begging for cover, ditch a tee or two and make a few scarves for the cold weather ahead.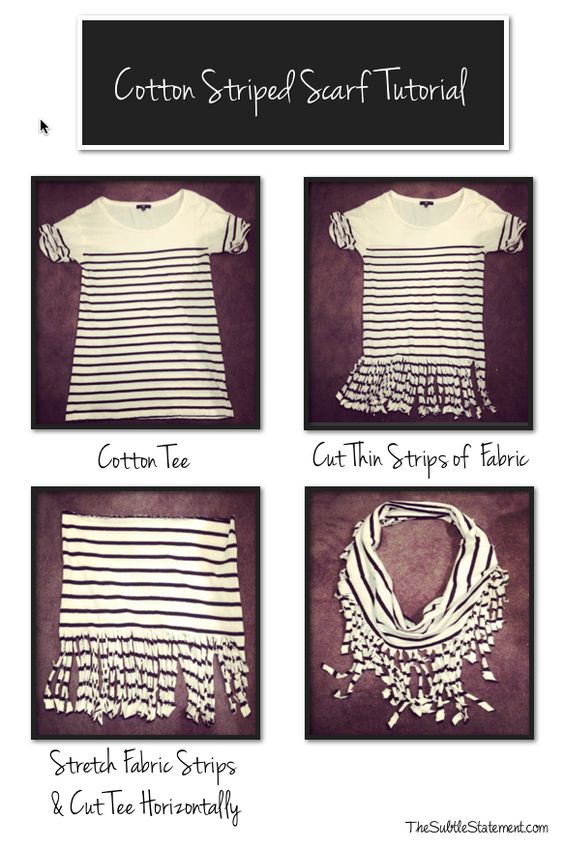 Thrift Old Finds Into New One-Of-A-Kinds
Find a print you're happy with, but perhaps the fit is less than fab? Don't worry dear. Turn that frumpy frock into something you can rock.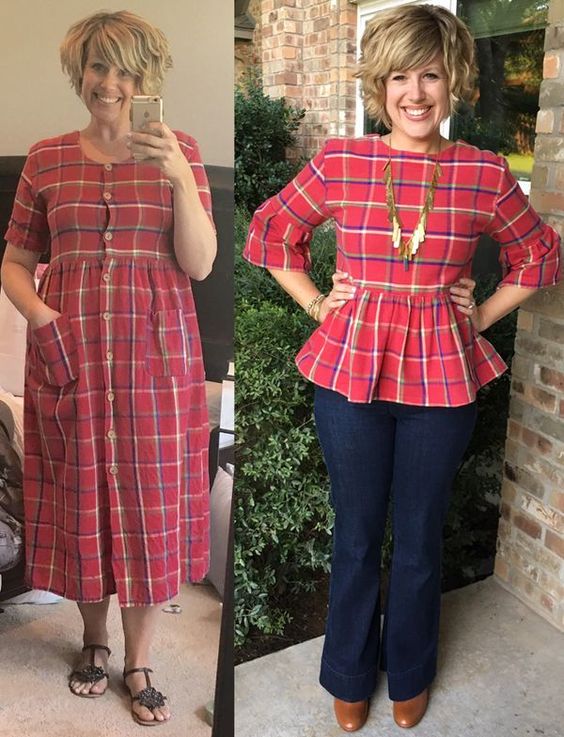 Turn A Shirt Into A Skirt
Maybe it doesn't fit your top half quite as well as you wish. A few easy hems and you can use it to cover those long stems!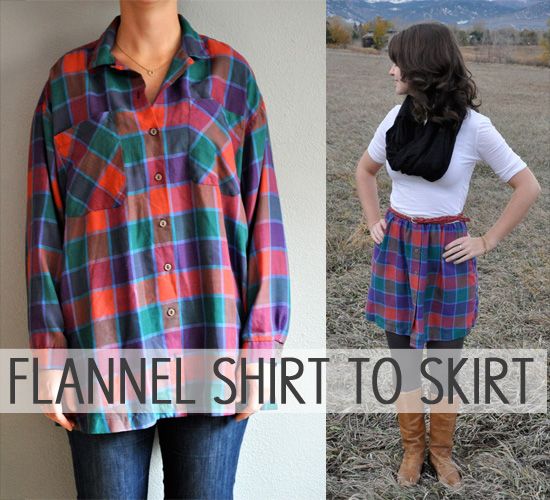 Expand Your Waistband
Me-oh-my, how times do wreak havoc on our tummies. If your favorite pants are a little too snug, loosen that waistband for some more self love.

Give It A Ruffle
This old shirt might not be working for you anymore. Give it a frill or some lace and you might just end up wearing it every place.

Reduce The Flare
Find some pants that make your butt look like a dream? Though the bottoms have too wide an inseam? Take them in just a pinch and your pants will fit in a cinch.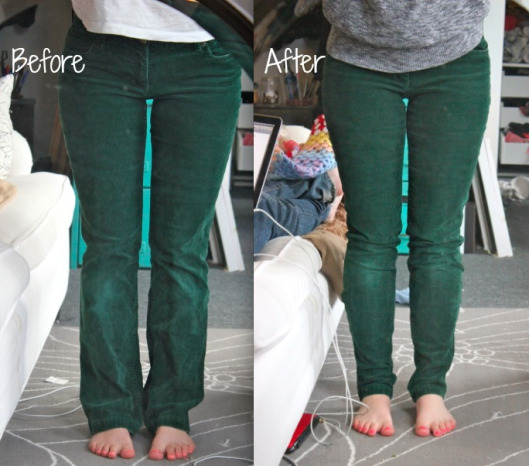 While you're here, stay and read these other fun articles:
Easy Ways to Repair Home Creaks and Leaks
Resources for this article include:
Tie Dye Something You're Sick Of
Thrift Old Finds Into New One-Of-A-Kinds